Don't be surprised if you are experiencing a lot of hair fall during these three months of lockdown. Sitting in front of your laptops for 8-9 hours a day, lack of sleep, consuming junk food, and a never-ending list of things leads to stress and an unhealthy lifestyle which in turn leads to the hair follicle becoming brittle and in turn, leads to hair fall.
To help you relieve hair fall we bring you a few homemade remedies for hair fall control.
Egg Mask for Hair Fall
Eggs are a rich source of protein and nutrients, particularly Vitamin B and are great for your hair. The Vitamin B present in eggs is good for your hair growth and reduces hair fall. Apart from that they are suitable for all hair types and provide nutrition to your hair.
Steps to Make an Egg Mask:
Ingredients
1 egg
2 tablespoons of lemon juice
2 tablespoons of coconut oil
1 cup of milk
Method:
Mix all the ingredients together and make a fine paste out of it.
Apply the concoction to your scalp and hair, from the roots to the tips.
Let the mixture stay for about 20 minutes and then wash it with cold water.
Advantages Of Egg Hair Mask
Since the mask is power-packed with proteins and nutrients, it nourishes your hair well.
Apart from reducing hair fall that it adds a smooth texture and shine to your hair.
Enhances the growth of your hair.
Yogurt Hair Mask
Yogurt mask is a great alternative for an egg mask. If you are a vegetarian and are not in favor of using the egg mask, then go for a yogurt mask. Yogurt consists of vitamins like B and D, which are great for hair growth.
Steps to Make Yogurt Hair Mask
Ingredients:
1 cup yogurt
1 tablespoon of honey
1 tablespoon of apple cider vinegar
Method:
Mix the yogurt along with other ingredients in a bowl.
Apply the mixture well on your hair and leave it on for 15 minutes.
Wash your hair with cold or lukewarm water for silky shiny hair.
Advantages Of Yogurt Hair Mask
Yogurt mask moisturizes and nourishes your hair and increases the strength of the hair making it break free.
Amla Hair Mask
Indian Gooseberry commonly known as Amla is a rich source of Vitamin C and is great for strengthening the hair follicle.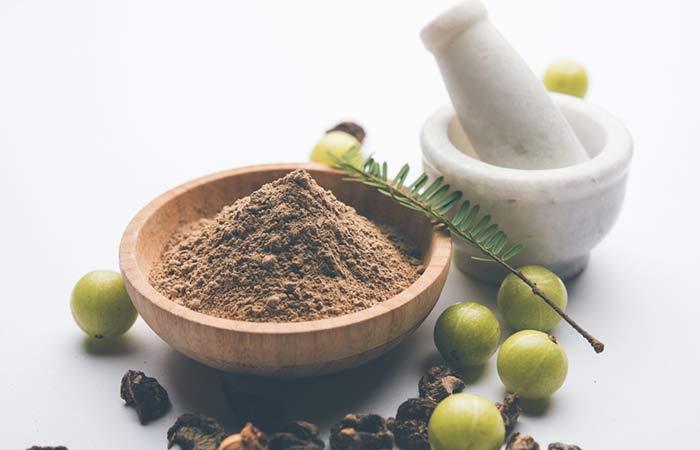 Steps to Make Amla Hair Mask
Ingredients:
2 tablespoons of Amla Powder
Half a cup of Lemon Juice
Method:
Mix the amla powder and the lemon juice in a bowl till it forms a paste-like consistency.
Apply the mask on your hair and let it sit for 15 minutes.
Wash it thoroughly.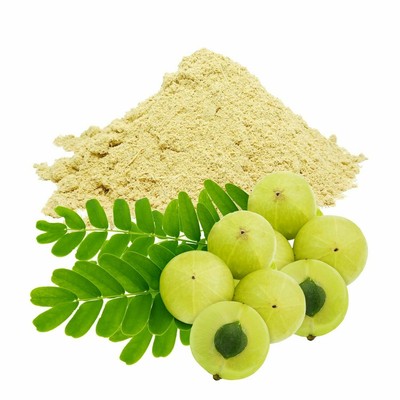 Advantages of Amla Hair mask:
the mask helps in strengthening the hair follicles and prevents hair fall. It also prevents your hair from premature greying.
Coconut Oil And Curry Leaves Hair Mask
Curry leaves are an ancient remedy for hair loss and still continues to be an effective one. Curry leaves are rich in beta-carotene and proteins, which help in preventing thinning of hair and increase hair growth.
Steps to Make A Curry Leaves and Coconut Oil Hair Mask
Ingredients:
10-12 freshly plucked curry leaves
2 tablespoons of virgin coconut oil
Method:
In a pan heat, the curry leaves along with the coconut oil until they begin to pop.
Let the mixture cool, then apply it to your scalp and massage properly.
Leave it for 25 minutes, then wash it well with a mild shampoo.
Advantages Of Curry Leaves And Coconut Oil Hair Mask
This mask not only reduces hair fall and increases hair growth, but also works as an anti-dandruff mask, as it removes the dead cells from the scalp.
Bid Adios to hair fall and dull hair with these homemade masks and flaunt your healthy hair.
Also, check out:
Winter Woes: 6 Tips to Prevent Dandruff This Winter
New Year Beauty Resolutions You Can Actually Pull Off in 2020