Need a little inspiration for where to start your happily ever after? Fret not! India is full of romantic and picturesque destinations for all those newly hitched couples.
With endless options from beach getaways to pocket-friendly escapades, check out these Best Honeymoon Places in India.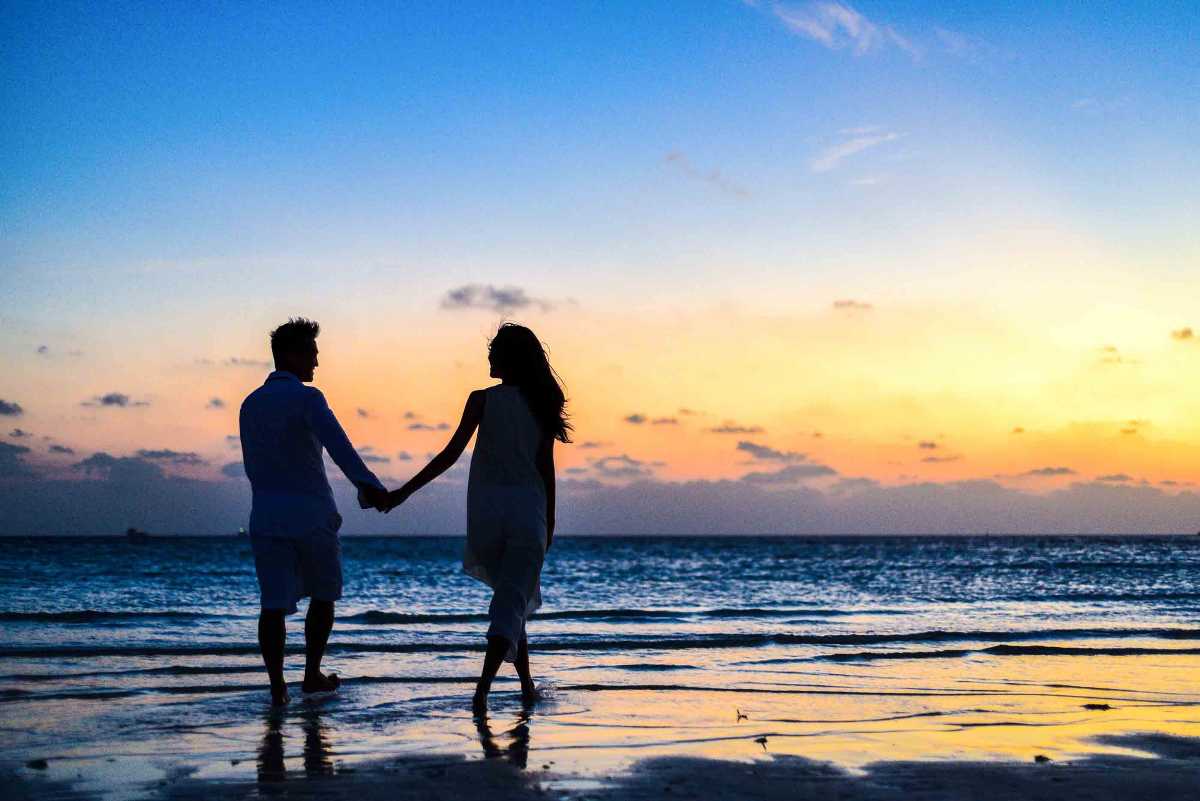 Best Honeymoon Places in India
With a list of explored and unexplored destinations in India, we bring you 9 most romantic getaways in India.
Havelock Island, Andaman and Nicobar
Get ready to be captured by the enchanting beauty, this island has to offer. Havelock islands are one of the best honeymoon destinations in the world. These islands are perfect for the couples, who love the ocean and nature as it offers them a perfect romantic setting with serene surroundings.
With an abundance of beautiful beaches and a variety of luxurious resorts, make your honeymoon a memorable one at these islands.
Best time to visit: October to June
Udaipur, Rajasthan
Experience culture and classic romance in the magnanimous city of Udaipur, one of the most popular honeymoon places in India. The city of Udaipur also known as the Venice of the east is all about culture and grandeur.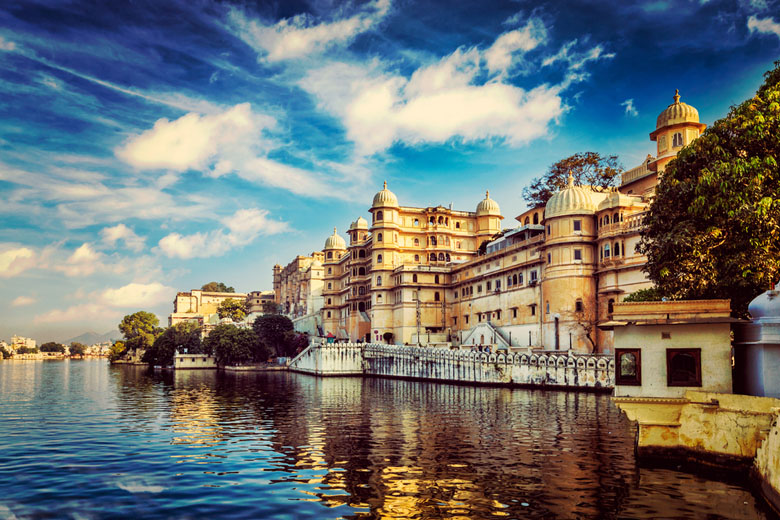 With a plethora of glistening lakes, beautiful palaces, and unmatched hospitality, Udaipur is a great place to start your married in a royal manner. There are a lot of things to do in Udaipur from watching beautiful sunsets on Lake Pichola to admiring the old-world charm in the hustle and bustle of the city.
Best time to visit: October to March
Alleppey, Kerela
Alleppey also called Alappuzha is the hub of the backwaters in Kerala. With a location that looks straight out of a film, every part of Alleppey screams romance.
Fall in love all over again under the twinkling stars and the gleaming moonlight. Sail through the backwaters in a houseboat and enjoy a calm and cozy honeymoon.
Best Time to visit: June to March
Gokarna, Karnataka
Sun, sand, and sea. Just 140 km ahead of Goa, lies Gokarna a small town in the state of Karnataka. With an ethereal shoreline and breathtaking landscapes, Gokarna is a hidden blissful paradise for all those beach lovers. There is no better place than Gokarna to celebrate your union. Earlier famous for its destinations of pilgrimage, Gokarna now is an alternative for Goa.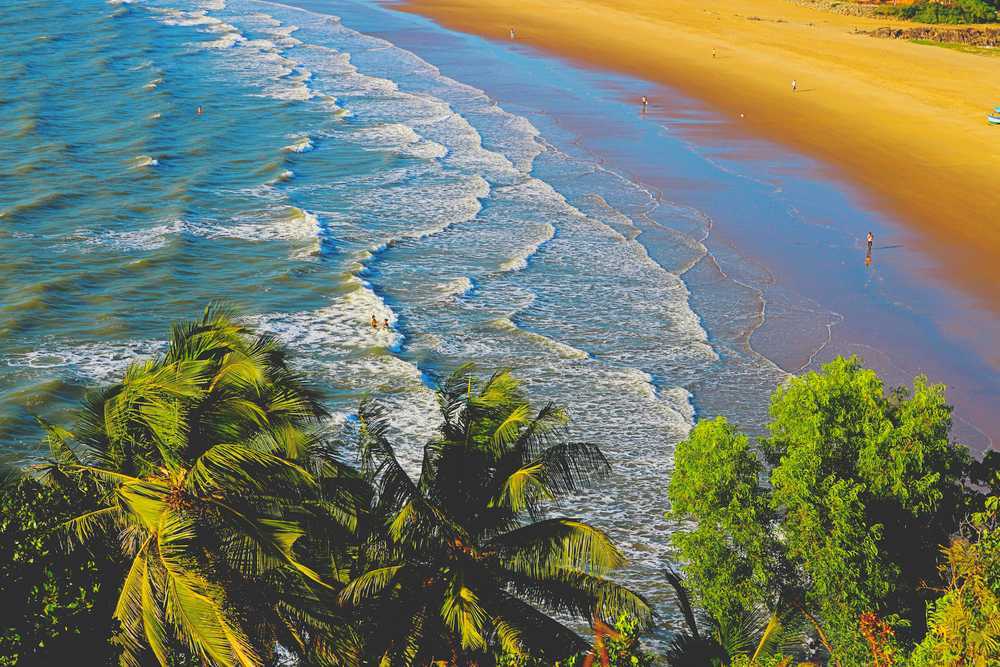 Gokarna is the perfect destination for those free-spirited couples who are fond of peaceful beaches and sunsets. With a lot of wellness retreats, Gokarna will surely rejuvenate and revitalize you from within. Bask in the sun and enjoy the sunsets with your beloved and take a long walk down the beaches and relax. Gokarna has a lot to offer that will make you fall in love again and again.
Best Time to visit: October to March
Darjeeling, West Bengal
Spend your honeymoon in tranquility, surrounded by enchanting tea plantations, beautiful flower valleys and a mystical landscape. Take a break from adulting and enjoy a toy train ride.
There are a lot of things to do in Darjeeling ranging from trekking to hand picking tea leaves in the plantations.
Best Time to visit: February to March, September to December
Pondicherry
Often referred to as the French Riviera of the East, Pondicherry is an old French town situated in South India. Regarded as one of the best honeymoon places in India, explore this charming coastal town with your better half.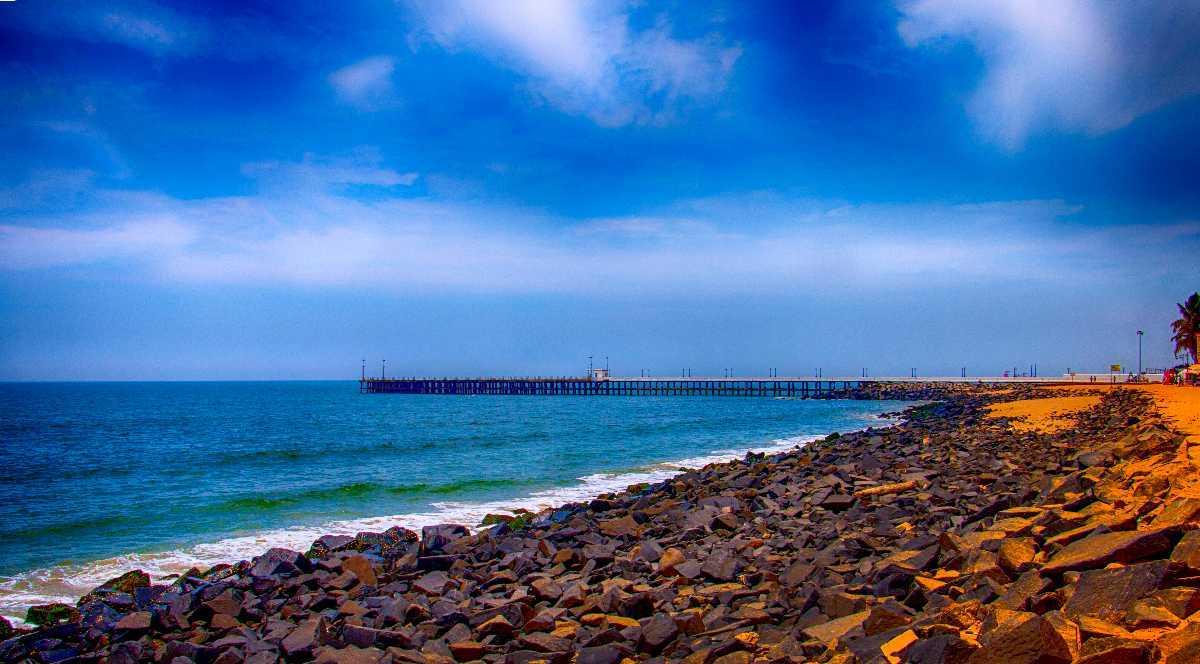 If you are in need of vitamin sea, then Pondicherry is the place for you. Witness colorful corals while scuba diving or cycle through the captivating french colonies, boulevards, and cute little pastel houses draped with Bougainvillaea.
The best time to visit the old French town is during the months between October to March.
Tawang, Arunachal Pradesh
Located in Arunachal Pradesh at a height of 3048m, Tawang is a beautiful and quaint destination. Tawang is famous for its beautiful monasteries and is the birthplace of Dalai Lama. Enjoy a calm and peaceful honeymoon at Tawang with your loved one.
Check out this surreal place and explore the lush green forests, glittering waterfalls, beautiful murals all over the town and the snow-capped mountains. The town looks the best during the month of February when the people celebrate Losar (Tibetan New Year).
Best Time to visit: September to March
Lakshadweep Islands
Situated in the Arabian Sea, these islands will surely blow your mind away. If you are looking for something unique, then you must check out nature at its best in this undiscovered haven.
Experience walks to remember on the yellow sand beaches, romantic swims in the crystal clear waters, and discover a surreal experience underwater with your better half.
The best time to visit these islands is between the months of October to May.
Sikkim
Snow clad mountains, lush valleys, shimmering lakes, verdant landscapes, all comprise this paradise on earth. The state of Sikkim is a beautiful mix of awe-inspiring sights, mesmerizing weather, and quaint monasteries. Sikkim is one of the best honeymoon places in northeast India. Enjoy the delightful sunrise over snow-capped mountains outside your hotel window, along with the complimentary cold weather.
Sikkim is a perfect place for nature and adventure enthusiasts. From snug and homey cafes to different adventure sports like trekking or rock climbing, Sikkim is a beautiful place.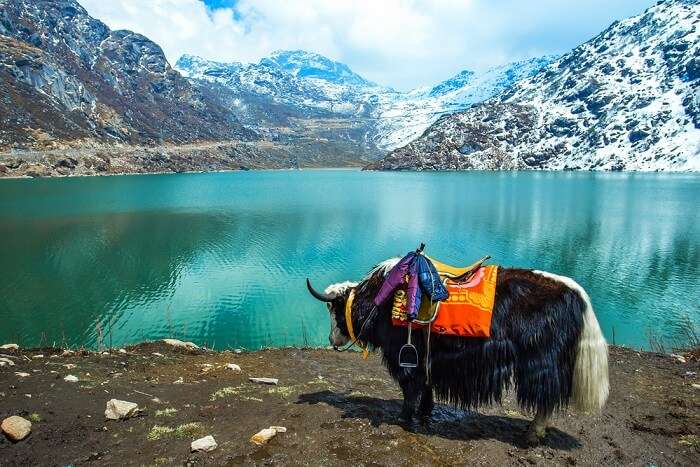 Experience the magic and charm of Sikkim with your beloved and take truckloads of memories with you.
Best Time to visit: October to May
These were some of the best honeymoon places in India. Do let us know, where are you planning to go in the comments section below.
Also, need some ideas for your wedding dress?
Take inspiration from these Latest Bridal Lehenga Designs to Choose From
Have you followed us on Instagram? Also, if you want to join our largest community of fashion bloggers, click here.
Download the Marsplay App and upload your fashionable images to win exciting cash prizes and more.