With Christmas around the corner, everyone is in a festive mood. You can see the brightly lit and decorated shops and malls, and smell the aroma of freshly baked rum cakes in the air. From selecting your outfits to decorating your homes, everyone has already begun with the Christmas Celebration in Delhi.
Christmas isn't a season.
It's a feeling!

Edna Ferber
It is that time of the year when planning your holidays is a very difficult task. To help you plan your Christmas holidays we bring you a list of different places in Delhi to celebrate Christmas.
Christmas Mass at the Vatican Embassy Chapel
Christmas mass is celebrated in a traditional way at the Vatican Embassy Chapel. Join this Christmas mass along with carols and other celebrations at this chapel. Check out the extravagant chapel constructed in traditional Roman style and the giant ornamented Christmas tree. After the service, don't forget to enjoy the bonfire and the fruit cake served at the service.
Tip: Make sure to be at the chapel by 8 pm if you want to get a good seat and it is advisable to take a cab instead of your personal vehicle because parking is a challenge.
Location: 50-C Niti Marg, Chanakyapuri, New Delhi, Delhi 110021| Ph No: 011-4249 2300
Entry Fees: Free Entry
Go Christmas Shopping
The season of Christmas is here and it is time to go shopping for your family and friends. Some of the best places to go for Christmas shopping in Delhi are Select Citywalk, Promenade Mall, South Extention, and Khan Market. If you are looking for Christmas trees, a mix of Christmas decorations, like tree ornaments, wreaths, cakes, and other gift items, then these places are a must-visit.
Entry Fees: Free Entry
Sacred Heart Cathedral
If you want to be a part of an extravagant Christmas mass and make your Christmas in Delhi memorable, Then you should definitely visit the Sacred Heart Cathedral. Attend another Eucharist Mass and the sacred Christmas celebrations in the biggest church in the city. Enjoy the service and the melodious carols accompanied by fruit cake and hot coffee.
Location: 1, Ashok Place, Near Gole Dak Khana, New Delhi
Timings: 11 pm onwards on Christmas Eve (24th December)
Entry Fees: Free Entry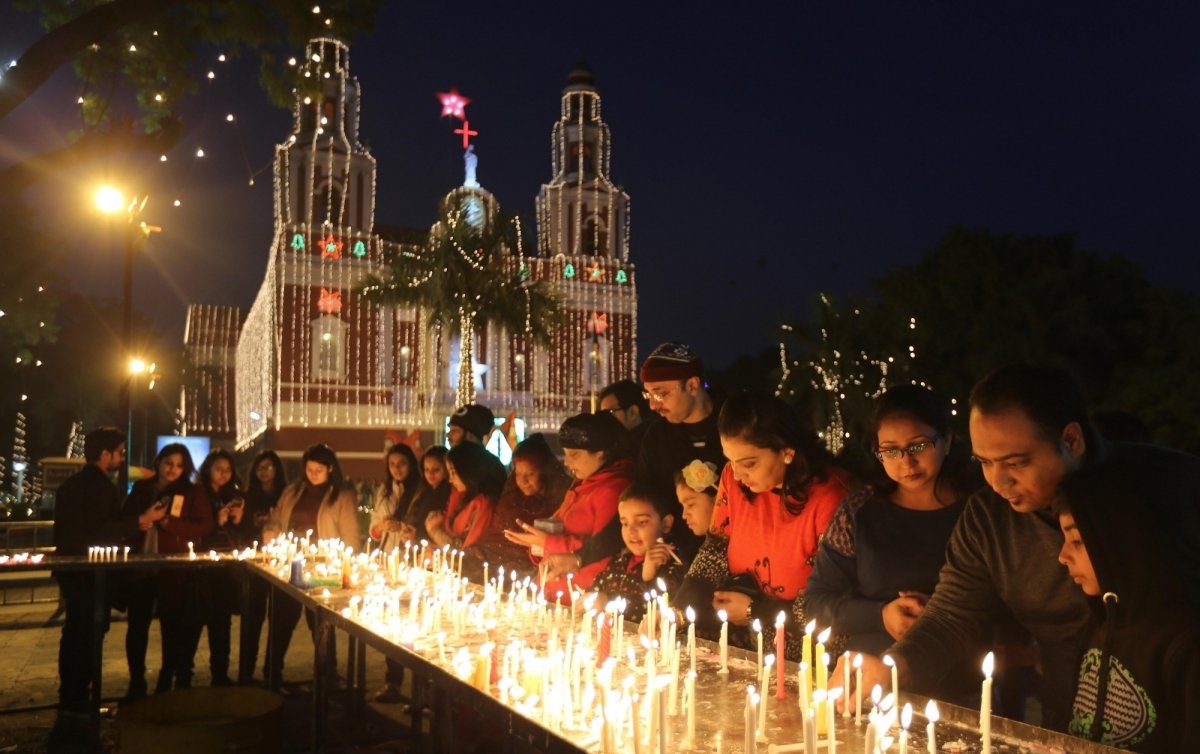 Christmas Celebration at The Imperial Delhi
If you want to celebrate your Christmas in a lavish way then do visit The Imperial at Janpath. The Imperial is known for hosting a grand Christmas party. Visit the hotel for their Christmas Dinners and Brunches. The hotel is decorated with Christmas trees, reindeers and fake snow. Savor the appetizing dinner consisting of roasted turkey, grilled salmon, wine and a Christmas pudding for the dessert.
You can also opt for a luxurious staycation at the hotel. The staycation includes a night's stay at the hotel, dinner on Christmas Eve and an elaborate buffet. The hotel offers exciting surprises for kids as well.
Location: Janpath Lane, Connaught Place, New Delhi
Price Per Pass: INR 23,999 (for a couple) per room per night
RSVP Nightclub
RSVP Nightclub is another place to enjoy and have a chill Christmas. The club is known for hosting some of the best Christmas Celebration parties in Delhi. Dance to your favorite tunes and have a fun-filled Christmas. RSVP also provides unlimited food and drinks for all the party-goers.
Location: 19 Ashoka Road, The Royal Plaza Hotel, Connaught Place, New Delhi
Date: 24th December
Entry Fee: INR 1,500 per person
Unplugged Courtyard
If you are looking for savoring Christmas lunch, with your friends, then Unplugged Courtyard is the place for you. The grand Unplugged Courtyard cafe hosts a gala Christmas lunch in Delhi. Have a complete blast with calming music and flavorful fusion cuisine.
Location: L Block 23/7 Near Odeon Cinema, Middle Cir, Connaught Place, New Delhi, Delhi 110001
Date: 25th December
Apart from these places, there are a lot of other places that host Christmas parties you can go to and celebrate your Christmas with your loved ones.
Also, check out:
Makeup Ideas for Christmas and New Year Party
Christmas Party Outfit Ideas – Marsplay blog
Have you followed us on Instagram? Also, if you want to join our largest community of fashion bloggers, click here.
Download the Marsplay App and upload your fashionable images to win exciting cash prizes and more.