We all are aware of the pollution in Delhi and a few other major cities in India. Smoke, dust, power plant emissions, and vehicles exhaust wreaks havoc on our skin and hair. According to the dermatologists, pollutants enter the pores which cause premature cellular damage which in turn can ruin our skin right down to its DNA.
Image Credits- India Today
It is not hard to believe that apart from our lungs these pollutants damage our beauty too. That patchy skin, dryness, dehydration, dullness and dark spot are all products of life in the city.
To say that we should leave the city and live a peaceful pollution-free life countryside sounds good but not practical. Hah!
Therefore, we are going to discuss all you need to know about how you can protect yourself from Delhi pollution in small ways.
Recently, actress Priyanka Chopra also posted about the Delhi pollution on her Instagram.
First, let us discuss the damages that are done on our skin due to pollution.
Results of Pollution on Our Skin
These are a few possible results of Delhi pollution [1] that our skin struggles daily. And fellas, this list can go on!
An uneven skin tone and patchy skin
Dark Pigmentation Spots
Larger pores and dullness
Accelerated wrinkles with other signs of skin aging
Skin Cancer
Dryness and dehydration
Inflammation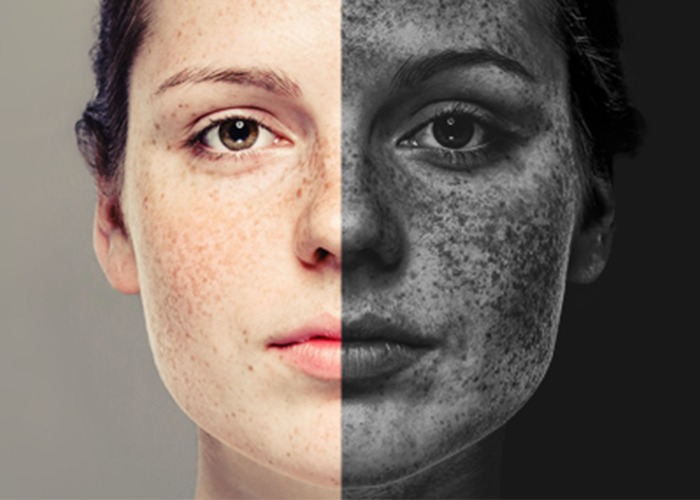 How to Keep Pollution at Bay
These are a few suggestions to keep Delhi pollution at bay from damaging your skin.
Cleanse Your Skin Really Well
Start your anti-pollution skincare regime with cleansing your face to remove all the grime.
Try to use a mild or natural cleanser and massage it on your face and neck to help detox the lymph glands too.
After cleansing, wash it with cold water to close the pores on your face. Though using a toner or mist is not compulsory, but I like using it to keep my skin fresh and hydrated.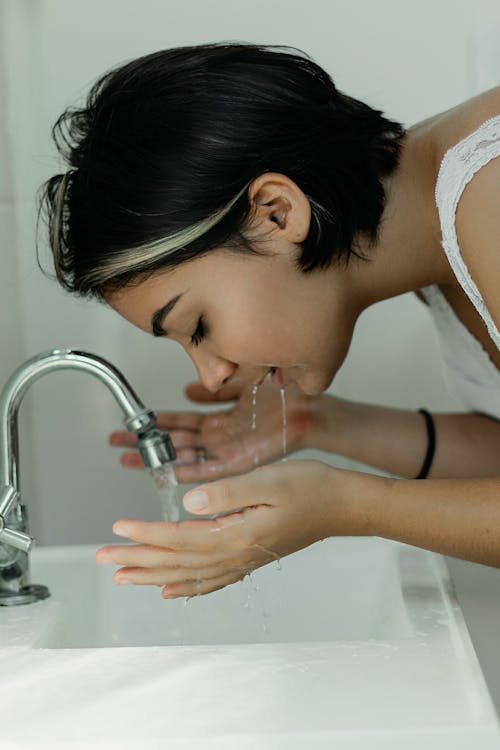 Home-made Yogurt and Honey Face Mask
Take 1 tablespoon of each yogurt, honey, and turmeric in a bowl and mix it well. Apply this mixture every day after coming from outside to clean your face from all the dirt.
This is an easy and simple alternative for a cleanser that you can make at home.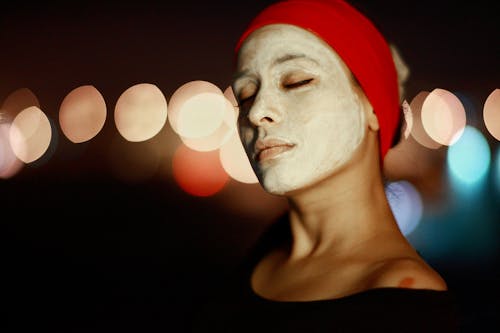 | | |
| --- | --- |
| | BENEFITS |
| Honey | cleanses the skin with its antibacterial properties |
| Turmeric | provides protection and soothing via anti-inflammatories and antioxidants |
| Yogurt | acts as an exfoliant through lactic acid |
If you want some more home-made face mask recipes read-
4 Simple & Easy Face Mask Recipes To Make At Home
Eat Anti Oxidant Food
Eating antioxidant food helps your skin big time from getting damaged from Delhi pollution.
Some example of antioxidant-rich food are:
Blueberries, mango, grapes, apples, citrus fruits
Leafy greens like spinach, parsley
Beans, seafood, meat, milk, and nuts
Onion, garlic, carrots, apricots, broccoli, cabbage, tomatoes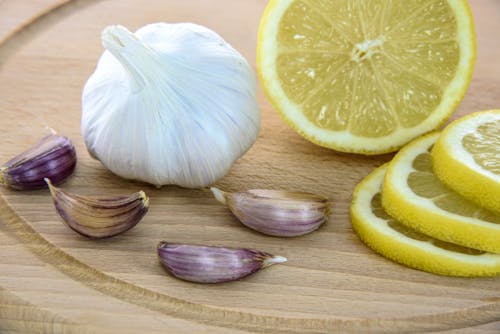 Hydrate
Another way of protecting yourself from pollution is to drink lots of water. You can even make detox water at home which will help your skin to rejuvenate.
The best detox water for preventing yourself from pollution is Amla and Tulsi detox water.
Steps to Make Amla Detox Water:
Slice some amlas (Indian Gooseberry) and soak it with salt in water. Keep it for a day, strain and store it in a jar. Amla juice is known as the richest source of Vitamin C.
Benefits of Amla Water:
Gets rid of acne
Maintains eye health and improves vision
Helps in weight loss
Gives you stronger and healthier hair
Reduces wrinkles and tightens the skin
Boosts immunity
Check out some other easy and tasty detox water recipes here-
How to Make Detox Water at Home with Health Benefits
Steps to Make Tulsi Detox Water:
Tulsi is a common herb that is found in most of the households. This magical herb is immensely beneficial with medicinal properties which help to cure almost all kinds of ailment.
You don't have to do much to make tulsi detox water. Take 8-10 leaves of tulsi with two pods of black pepper and boil it with water for 5-6 mins. Drain it when you see all the flavors and fragrance of it in water.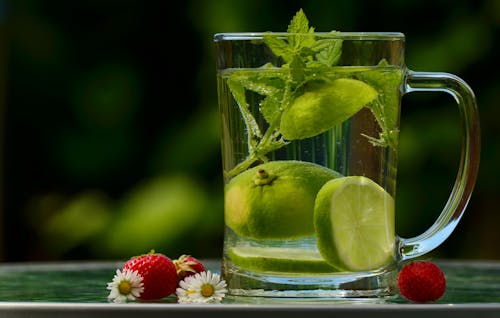 Benefits of Tulsi water
Improves immunity
Detoxifies the body and skin
Has antibiotic and anti-carcinogenic properties
Aids in overcoming respiratory illnesses
Aids digestion and relieves stress
Contains vitamins A, C, and essential oils
Protect the Skin From Delhi Pollution
Sunscreen can protect your skin from getting damaged from pollution. It creates a layer of protection on the top of your skin and safeguards it from UV rays and traps the smog particles to penetrate deep in the skin.

Read- Which Sunscreen to Use According to Your Skin Type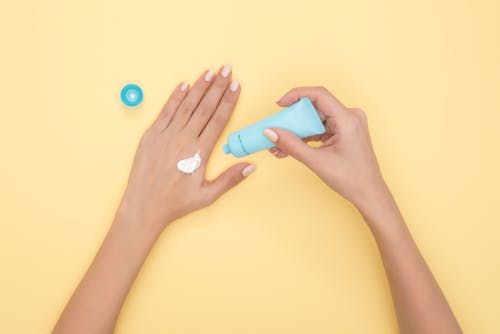 Proper Clothing
Try wearing full sleeve clothes and get scarves to cover out your hair and skin. Also, you can wear sunglasses to prevent the redness and itching in your eyes.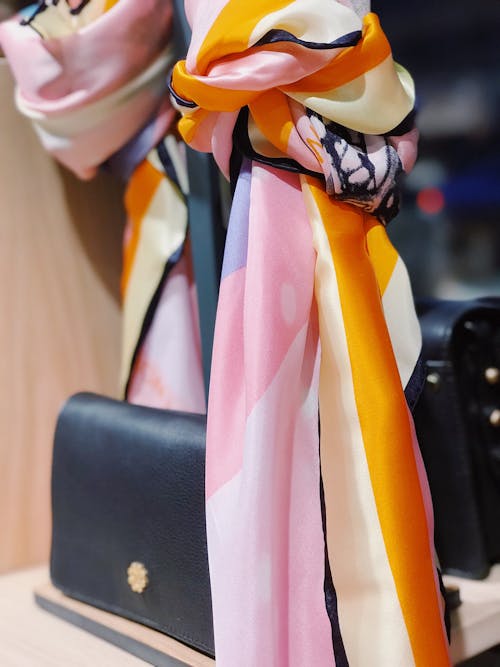 Exfoliate Skin
Scrub once or twice a week to deep cleanse your skin as it helps your skin to heal and recover from the ill effects of dirt and pollution.
How to Make Home-Made Scrub:
You can make home-made scrub with honey, lemon, and sugar and use it twice a week.
Use natural home-made face packs to maintain the glow on your face. Fruits like papaya have enzymes that help to remove the blackness from the face.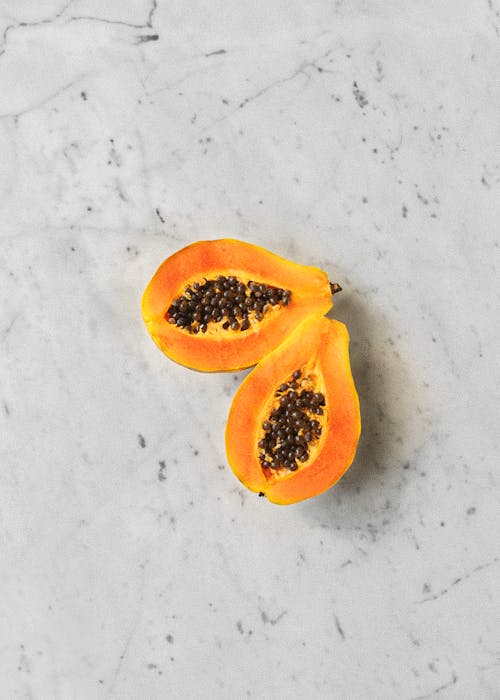 Moisturize Your Skin
I would suggest applying a lot of moisturizer on your skin as it nourishes the skin. Choose the cream which has antioxidant properties in it.
Get Natural Air Purifiers
You can get a few air-purifying plants for your home or office which removes toxins and improves air quality. The best part is that you don't have to water them daily and they look aesthetically beautiful. These plants are as follows:
Snake plant
Aloe vera
Devil's Ivy
Dwarf palms
Spider Plant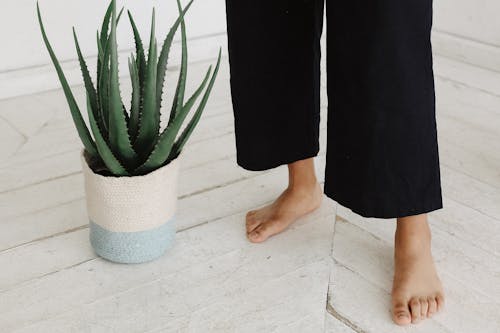 So, these were some small ways to protect your skin from Delhi pollution. Stay updated about our next article on – What products you should Use to Protect Your Skin from Pollution.
Also read, 8 Skincare Tips You Should Swear By For Glowing Skin
Have you followed us on Instagram? Also, if you want to join our largest community of fashion bloggers, click here.
Download the Marsplay App and upload your fashionable images to win exciting cash prizes and more.
Reference: Air pollution and skin diseases: Adverse effects of airborne particulate matter on various skin diseases (Blogpost). Pubmed 2016, May 1.