Hey there gorgeous, is all this time at home, making you feel a little bored. Have no fear, because there are some fun fashion hacks every girl should know, that will elevate your style and make dressing up easier for you.
 Let's do this!!
How to Front Tuck a Flowy/Tunic Top
While doing a front tuck the biggest tip it is to first tuck the center of your top inside your bottoms. Then from there you can pull or roll the top to your preference to make it look effortless. Tucking a long and tunic tops get a little bit tricky. So for a long top take a clear hair tie. Gather your top in the form of a ponytail and tie it with the hair tie. Now all you need to do is to talk that tail in. After tucking it in pull a little bit of it out. It will give you the lock that your top is tucked in and will also make your top stay in place.
"I have nothing to wear"
Say goodbye to your 'I have nothing to wear' problem with this hack. Before purchasing any item – say a top,  always keep in mind that you have something to pair with that top you should picture the whole outfit in your head from accessories to footwear. If you can think of utilizing that top in at least 2 to 3 ways then only you must buy it.
Get Rid of Sweat Stains
Tired of getting rid of those sweat stains from your favorite top. worry not!  all you need is some vinegar baking soda salt and some hydrogen peroxide.  applied the concoction of these ingredients and get rid of sweat stains.
Static Dresses During Summers
 if your dress get static during summers,  you can spray some hairspray on your legs to prevent it from sticking.  or you can also put two safety pins on the hemline of your dress to prevent it from getting static.
Prevent Makeup Stains
 to avoid any lipstick or Foundation stains on the neckline of your outfits,  just Sprinkle some baby powder on the inside of the hemline of your neck.  it will act as a barrier between the top and your body.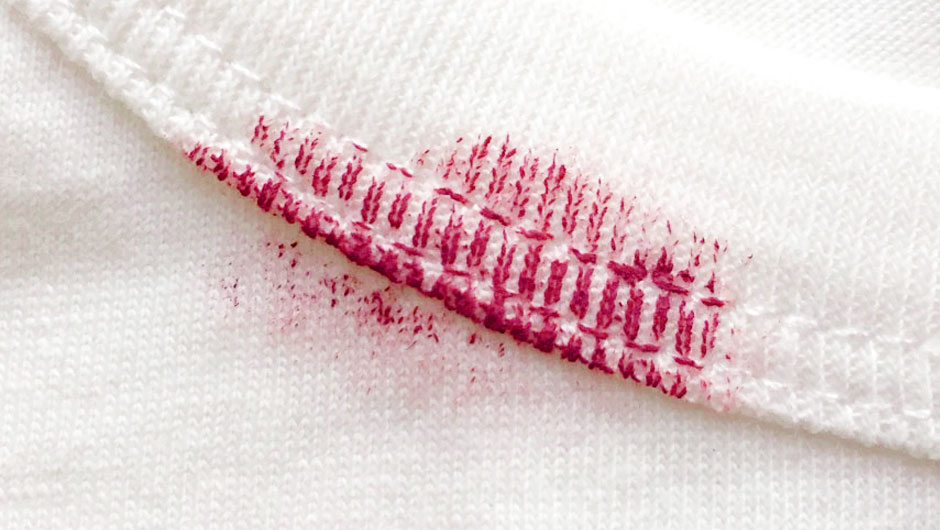 Deodorize those Smelly Shoes
Do summers make your shoes smell really bad?  To get rid of that smell all you need to do is to take a piece of paper and place it inside your shoe. Now add some baking soda inside your shoe and leave it overnight. Wake up to your shoes smelling fresh.
Bubbles in a Button-up Shirt
If you wear button-up shirts and face the issue of bubbles in between the buttons. Then to get rid of this, you just need to stick small pieces of double-sided tapes between the buttons as it will flatten out the bubbles.
Wear Deep-neck tops Without any Fuss
If you are dealing with a top that has a deep neck and you don't want to wear a tank top underneath. A few other things you can do is to take a safety pin and pin up the top in the back and leave your hair open.
Combine Basic Pieces with Latest Trends
One fashion hack every girl should follow is to stick to basic and timeless pieces while buying clothes for your wardrobe. Doing so will help you create a timeless wardrobe. These basic pieces can be worn with almost anything. Therefore, invest more in basic pieces of clothing instead of giving into trends.
Say Goodbye to Camel Toe
If you have ever been embarrassed because of a camel toe, then welcome to the club. A camel toe is one of the most embossing situt=ations. It not only looks weird but also makes you feel under-confident. Try this hack to save yourself from the awkward camel toe situation. The easiest hack is to use a panty liner. Place the panty liner on the inside of your bottoms. The firmness of the pantyliner keeps thee camel toe away.
These simple fashion hacks are everything you need to know to make life easy and deal with those tiny yet stubborn fashion calamities!
Also, check out:
Sustainable Fashion: Need of The Hour
Style Inspo Alert: 6 Striking Office Looks Of The Tinsel Town Divas
How to Shape Eyebrows: Pro Tips to Get Your Brows on Fleek
Have you followed us on Instagram? Also, if you want to join our largest community of fashion bloggers, click here.
Download the Marsplay App and upload your fashionable images to win exciting cash prizes and more.