Fashion is all about experimenting with clothes, trying new styles, and having fun with it but there are silly fashion myths which bother us every now and then. Be it, men or women there are certain fashion myths and their rules that we have to follow strictly. From so many do's and don'ts of the fashion world, we sometimes get confused and worried about our choices. You probably have heard some of these and even passed on some clothes because of these rules.
Now, it's the time to bust them all. And take full charge of our wardrobe and reflect our personalities with what we wear.
Let's start the count!
Myth 1: High Heels are More Sophisticated Than Flats
Walk into any shoe store and you are bound to find plenty of high heels that bust this myth wide open. It's true that high heels do change the way you carry yourself, but you can alter your posture without raising the height of your shoes. Shoulders back, chin up, chest out — that's all it takes! For anyone who believes that you can't go to work wearing flats is highly mistaken. Eventually, it's all about how comfortable you're in high heels or flats for that matter.
Myth 2: You Get What you Pay For
Price is not necessarily an indicator of quality. So, really, it's on you to know the difference between what's worth your money and what isn't. The first step is being able to tell the difference between something that looks cheap and something that looks expensive, be it clothing, shoes or handbags. Next, you have to educate yourself about the differences between high-quality and low-quality material.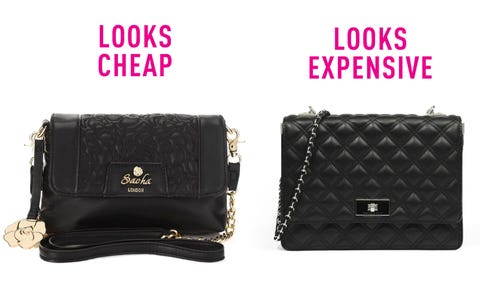 Myth 3: Clothes Look Good Only if You're Tall and Lean
Body shaming is something every person goes through in life. We don't think these fashion critics can classify something as ' For tall and skinny only'. If something doesn't look good on you, 99 times out of 100 it is because the fit is off or because the style simply doesn't suit you. Saying that a certain kind of clothing only looks good on someone tall and thin is a value judgment. Since it has absolutely nothing to do with the clothes in question.
Myth 4: Horizontal Stripes Make You Look Heavy
We've all heard this one. The myth here is that horizontal stripes draw the eye across the body, making you appear wider, and vertical stripes draw the eye up and down the body, making you appear longer and leaner. Believe it or not, a study done by a perception expert at the University of New York found that people don't perceive others wearing horizontal stripes as heavier — they actually perceive them as thinner!
How could someone believe these colours shouldn't be worn together when the ladies look so chic? Black and navy have gotten a bad rap in the past because they can easily get mistaken for one another, but according to us this is a thoroughly modern combination.
Myth 6: Sequins and Sparkles are Only For Evening Wear
While you should save your sequin mini dress for a night out with the ladies, sparkling accouterments can be worn during the daytime. Go for the perfect high-low mix by keeping your sparkle to one piece like a skirt or a jacket, and keeping the rest of your look simple.
Myth 7: Your Bag should Match Your Shoes
Accessorizing your outfit is the key to look stylish and cool, but imagine being judged for the same style? We think some of the most inspiring street style looks are those that mix it up in the accessory department. No need to follow this falsehood any longer.
Fashion sure has a lot of rules, doesn't it? After getting a reality check of these so-called fashion myths, let's break the stereotypes and embrace the beauty of our outfits. Why not chuck in all of these myths and wear whatever we want?
You can also read – Women's Day is all About Breaking the Myths.
Happy Styling!
For the latest trends of fashion and styling download the Marsplay App.
We are always looking for fashion crazy people to join our Marsplay Community.
Want to be a part of Marsplay Community?
Download the App now and DM us on Instagram.