Despite an entrenched cultural taboo and discrimination against same-sex marriage, these gay couples have been held out as exemplars to the LGBT community and smashed taboos. We cannot even think of the challenges that come their way from stepping up to get married to the love of their life to opening up about their identity.
Although a major challenge that comes in the bearing of gay couples is to convince their parents that there is nothing unnatural about their union.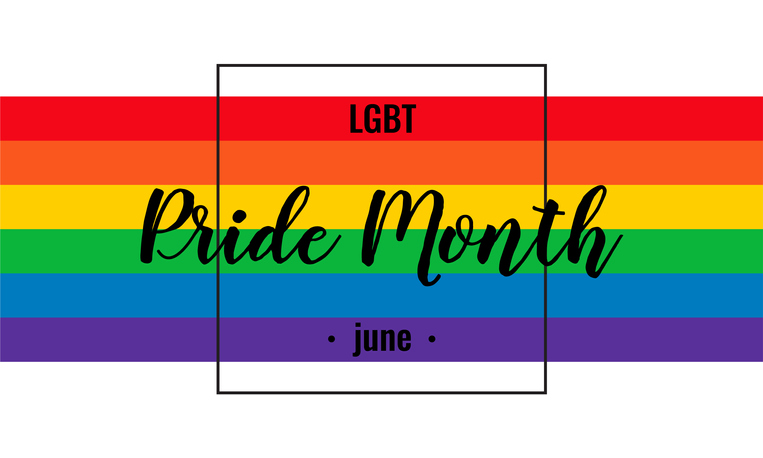 In other countries like the US, the LGBT community still have made progress with a decent number of gay couples who got married, but India is far-behind this number. Although section 377 has been decriminalized in India last year in Sept, gay couples still do not get the legal comfort like adopting a child, buying a property, or getting married. Often it is seen that the gay/lesbian couples have to go abroad to get married.
Why isn't this basic comfort and provision provided to them in our country? Why do they have to take the pain for this fundamental human right? Why do they have to hide their identity from society? Why do their parents abandon them? These questions can go on forever until we start taking actions about it.
It is time we should raise these questions in society in favor of these people as they deserve an equal right.
However, a few couples stood strong against every discrimination, every judgment, and obstacle and came out as idol for many LGBT members.
Let's check some inspiring stories of people who had same-sex marriage who got married following all traditions and are giving us goosebump with these fantastic pictures.
1. The Cross Border Love
Bianca Maieli, a Colombian-Indian Christian, met Pakistani Muslim Saima Ahmed during an event in 2014, and it was then their love story started. They fell in love and guess what? The couple decided to get married soon.
They did the marriage in the most traditional yet fun way. The couple tied the knot in Colombia and now lives in the States. While Bianca was wearing a beautiful embedded ivory saree, Saima preferred to wear an equally impressive black sherwani with golden embroidery. It was no less than other South Asian weddings and had all the rituals of a wedding from baraat to doli to a mehendi ceremony. What we loved was that the four-day wedding event was completed with the blessings of both the families.
The images are so heartwarming that we want to keep looking at them.
2. Something New, Something Amazing
In an interview with Indian Abroad, they shared their story about shattering the interdict and choosing a new path for their love story.
After the love story that started on Facebook, Vaibhav Jain and Parag Mehta got hitched in March 2019 in Texas in an elaborated wedding with all Indian traditions. The wedding was attended by over 500 guests which started with a sangeet, mehendi and Garba function. For the wedding, since they had two grooms, it had two baraats. Both the grooms rode in on separate horses, and each had their own dhol player. Upon arriving at the venue, the two grooms were received by their mothers-in-law who performed a tilak and aarti ritual to bless the grooms.
What caught our eye-
Since Indian wedding ceremonies are gender-specific, the couple made a few changes to make them gender-neutral. The ceremony included four pheras, and kanya daan was changed to var daan. Both sets of parents then individually gave their sons away to the other during this part of the ceremony.
To read the full interview- Go to Indian Abroad.
3. What Bliss!
This is another fantastic gay couple who did same-sex marriage with the blessings of their parents. These images of Amit Shah and Aditya Madiraju marriage are making us so overwhelmed. It completely amazed us as two desi families came together to celebrate love. They had their wedding in the most traditional way which reflected their roots. They wore intricate ethnic wear for their wedding celebrated with their friends and family.
Amit Shah is a founder and choreographer of the award-winning dance company Aatma Performing Arts, based in New York. While Madiraju works at a risk management company. They met at a party and were introduced by common friends.
The decision to not being closeted and coming out strong is giving the LGBT community a new perspective on life.
Happiness Begins!
This love story is an epic exemplary of love has no boundaries. It was sure an endeavor for them both to manage to live in two different countries and later convincing their parents to for same-sex marriage. But the courage and patience paid off, and we can't be happier. They opted for two distinct marriages– a Hindu Maharashtrian wedding and a western ceremony.
Foodies & Lovers
John and Tanay are breaking the barriers and looking beautiful while doing so.
In an interview for a magazine, Tanay & John said: "It was important for us to acknowledge our respective cultures, and I love how we fused Hindu and Western rituals" (John).
They decided to have an India-Western fusion wedding rather than two different ceremonies. The couple had the most unique, inclusive, and elaborated wedding of all times. They also had a mehendi and a sangeet ceremony at their wedding. Both John and Tanay also share the love for food and are a happily married couple.
A Perfect Match
Colin Mascarenhas and his husband got married, inspiring many people around for same-sex marriage. This was another unique wedding that included different cultures in their wedding traditions. Although it was quite challenging to convince their parents at first, it was a high-energy celebration of the duo. They decided to have their ceremony in a traditional Vedic way. Colin said, "knowing our deep connection with the Eastern culture, this suited us best."
They combined many wedding traditions from different parts of the country which made their wedding eccentric. In the image above, they combined Goan roce and haldi where the families applied coconut milk and haldi chandan to the couple and showered their blessings.
Not Married Yet Winsome
Arundhati Katju and Menaka Guruswamy represented the lead petitioners in Navtej Singh Johar vs. Union of India about the decriminalization of homosexuality in the country. They later opened up to be a couple and said it was not only a professional win but a personal achievement also.
Arundhati also took part in the twitter #SareeTwitter challenge and posted a picture with her partner Menaka. She wrote, "Most court days you'll find me in a sari! Something about the 6 yards makes me sit up a little straighter, collect my thoughts and energy for arguments."
Although the couple is not married yet, they are an inspiration and strength to many LGTB members.
This Beautiful Couple
This incredible love story of an Indian and Pakistani lesbian couple is giving us goosebumps. Anjali Chakra and Sufi Malik are receiving much love from both India and Pakistan. They posted admiring pictures on their Instagram on completing a year of their relationship.
This couple is also not married yet, but they are already breaking the internet with their heartwarming pictures. People are already in love with their enchanting pictures which came like a storm on the internet, and everybody is admiring this cute Indian-Pakistani couple.
Their coming out as a couple so boldly is not only an achievement for the LGBT community but also for a big step on cross-border love.
Is there any hope for the LGBT community?
Although things will not change overnight, there is still some hope that the opinions of people will change. The world will see them as examples of pure love.
Also, the families who abandon their children or see homosexuality as shame are getting a strong message from warriors like these. We hope that the LGBT community start getting equal recognition and rights soon!
Also read, Most Fashionable Indian Cricketers in 2019