The biggest concern of any influencer is to find ways to connect with their audience and a super-eminent brand. Did you know that Instagram story is an excellent way of growing your business? Not many people have told you this, but if you are an influencer, it is imperative to upload creative Instagram stories. 
Compelling Instagram stories help create a buzz around different brands. However, you also have to make sure it is something your followers wants to see. Also, the chances to grow is very less until you connect with your target audience.
That is why let's check how Instagram stories work for business. For this start thinking your blog as your business and yourself as a mini-entrepreneur. 
How Instagram Story Help Grow your Business? 
You might be wondering how Instagram stories can help you grow your business, right? 
Well, we have the answer to it! 
1. Use Instagram Story to Create a Hype 
An Instagram story is an excellent way of creating hype for your business. If you are starting a new Instagram page or blog, then you should first create a buzz around it before posting it on your feed. 
Also, if you are trying to get into the visibility of your favorite brand, then the Instagram story is the best way to do that. There are high chances of getting a collaboration with that brand if your content is top-notch.  
You can use Instagram stories for Giveaways to create a hype you want.
2. Use Swipe Up if You Have More Than 10K Followers
If you have 10k or more followers, you can use swipe up feature in your story to direct your followers to your blog site or a great find on the web. That is the main reason why brands look for influencers with more than 10k followers.  
3. Helps to Maintain Organized Instagram Feed
Brands look for influencers who neatly post valuable content. That is how Instagram stories help when you don't want to break the grid on your Instagram feed and therefore makes it look organized. 
Also, you cannot put everything on your feed; that's where Instagram stories come into view. 
Check- The Ultimate Cheat Sheet to Design a Great Instagram Feed
4. Pitch-Perfect! 
Once you have a broad audience on your stories, you can directly pitch to the brands you want to collaborate with. The number of views shows that you have a broad reach, and your followers make an effort to open your story. That can be done only if you put something new each time. 
How to be Creative with Instagram Story?
Average looking and repetitive stories will discourage your followers from checking your Instagram stories. Therefore, don't settle for an average Instagram story.
For this, you need to come up with new and innovative Instagram story ideas each time. 
There are several applications you should use to create extraordinary and distinctive Instagram stories. Plus point? It doesn't need any design skills to excel at it.
Adobe Spark Post

Videoshop

Filmmaker Pro

PocketVideo

Canva

Inshot

Hacks for Creating Engaging & Distinctive IG Story
These hacks will really help you get the kind of engagement you desire.
1. Use Polls in Your Instagram Story to Get the Feedback From Your Followers
Polls are undoubtedly a great way to engage with your followers. You and your followers need to be on the same page, and you should know what your followers like/dislike. So, make proper use of Instagram polls to make your followers participative. Answering via polls is fun and take less than 2 seconds. 
You can get really creative by including fun polls about shopping choices and more. 

2. Use the Instagram Features
Instagram itself has some cool and fascinating features. These are super easy to use and are pleasing to watch. 
Boomerang

Superzoom

Rewind

Stop motion

Hands-free
3. Use #Hashtag in your Instagram Story.
By using a hashtag, you can increase your story views. You might have noticed that every renowned influencer use hashtag in their stories and posts to get the real traffic. People looking for content from any hashtag can be directed to your content if you're using hashtags in your posts. 

4. Talk to Your Audience in Your Instagram Story
People love to see their influencers talking in their stories rather than watching one photo for good 10–12 seconds. This way, your followers will be able to connect with you more. 
5. Make Highlights of Your Best Stories
People or brands judge your whole profile by watching highlights mostly. That's why highlights are great for giving an overview of your blog. You can create new highlights and keep adding to the old ones. 
6. Add Text Effects to Your Instagram Story
Jazz up the texts on your Instagram story by using these tricks.
a) Add a drop Shadow Your Story's Text 
Add shadowing by retyping or rewriting your text in a different color. For this, move the text above or underneath the brighter text to add the effect to your words. 
b) Turn Your Texts into a Colourful Rainbow
For making your text appear in rainbow color, type out your message in your story. Then, highlight your text. Keep one of your fingers on the right side of the text and with another finger, tap on any color and hold until the color list pops up. Then, slowly drag both your fingers across both the text and the color wheel from right to left to create rainbow text. Voila! 
7. Use Shapes, Icons, Emojis, and Giphy
These are eye-catching and hold the users to your stories. Although, these are the basics but they so much into your story 🥰😎🤩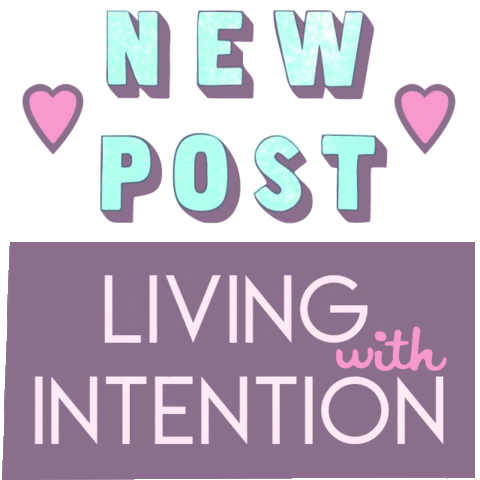 8. Use Popular Fonts
 In visual advertising, fonts can act as voices. You can search for different fonts that big brands are using. There is a tool called Font Picker, which can help you choose the right font. 
9. Animation Effects
Build the interest of your followers by using animation effects. Add animation effects to your design elements to make your story come to life. Bounce, slide, fade, blur, glow, roll, rotate, or flip, make it a happy story!
You can even pick a background from Google or Pinterest to create an interesting Instagram story.
This video of @ShauryaSandhaya will tell you more about text effects.
10. Go Live
Going live increases the engagement to almost double. This is the trick that most of the influencers use to increase engagement.
Let your followers share your Instagram stories with their friends as a direct message. We bet this will help increase engagement and views on your story. 
Tap the gear icon on your profile and navigate to "Story Settings. Then, Toggle on "Allow Sharing" so viewers can DM your Story to friends to increase your audience reach.

12. Pin Stickers, Emojis, Text, and GIFs to Your Instagram story
Hold the sticker in your story which you want to pin. You will see a slider bar popping up at the bottom of your screen. Find the right place you want to pin your sticker. Once you find the right location in your video, tap 'Pin.' 
13. Use Location while Posting any Story
Use location while posting any story. It won't only increase your story views, but people can actually visit your profile directly from the location. So, to improve your overall discovery, using location is a must.
You will also find this interesting-
10 Ideas to Write Short and Cute Instagram Captions with Examples
This is all for now! I hope these pointers will help you in creating engaging Instagram stories.