The death of one of the finest actors of our time Irrfan Khan has left people from all walks of life mourning. Irrfan Khan, 53, died on Wednesday afternoon at Kokilaben Dhirubhai Ambani Hospital in Mumbai with a colon infection and after fighting a long battle with neuroendocrine cancer since 2018.
Irrfan Khan: An Incandescent Actor
Here is a tribute to a Maverick actor, who has won the hearts of millions.
Irrfan was a renowned actor known for his naturalistic acting abilities, his comic timing, and his diverse roles in Indian as well as international cinema.
*Irrfan Khan in a scene from Life of Pi
Irrfan Khan was last seen in Homi Adjania's film Angrezi Medium which hit the screens a few days before the nationwide lockdown, where he portrayed the role of a loving father who would go to any lengths for the happiness of his daughter.
He made his Bollywood debut with Salaam Bombay in 1988, and since then has been a part of many great films like Maqbool, The Namesake, Haider, Hindi Medium, Life in a Metro, Paan Singh Tomar, Life Of Pi, and more.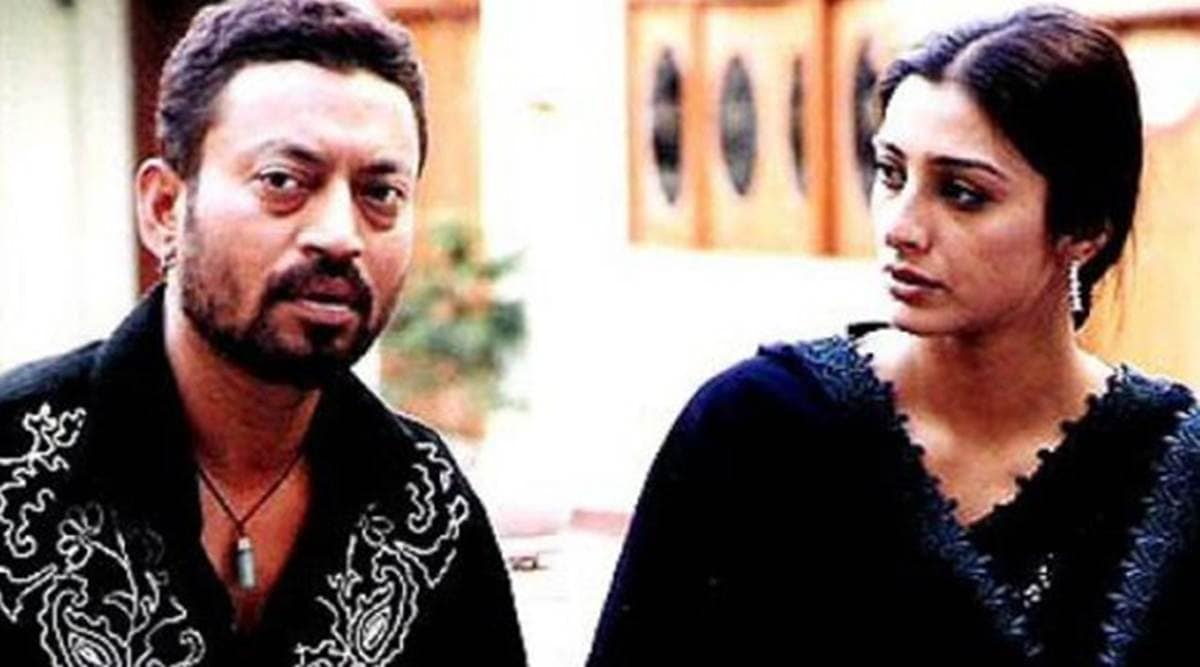 In his career of three decades, he has not only won the hearts of many but has also won various accolades for his performances. He was honored by the Padma Shri award, in 2011.
Apart from that his portrayal of Paan Singh in the biographical drama Paan Singh Tomar was honored by the National Award for Best Actor. Not just these he has also won various awards for his incandescent talent in films like Maqbool, Life In A Metro, The Lunchbox, and others.
Tribute By the Film Fraternity
The film fraternity took to social media to pay tributes to the legendary actor. Amitabh Bachchan, Priyanka Chopra Jona, Taapsee Pannu, Karan Johar, Anubhav Sinha, and Shekhar Kapur were among the few personalities from Bollywood who paid tribute to Irrfan.
Check Out some of the tweets.
The charisma you brought to everything you did was pure magic. Your talent forged the way for so many in so many avenues.. You inspired so many of us. #IrrfanKhan you will truly be missed. Condolences to the family. pic.twitter.com/vjhd5aoFhc

— PRIYANKA (@priyankachopra) April 29, 2020
अभी तो time आया था तेरा मेरे भाई। अभी तो कितना काम करता तू जो इतिहास में लिखा जाता। क्या यार? थोड़ी ताक़त और लगाता भाई। पर लगाई तो होगी ही तूने सारी। ठीक है, जा। आराम कर। दो साल बहुत लड़ा तू। थक भी गया होगा। एक बार बैठना चाहिए था हम सारों को, दारू पीते। पर बैठते नहीं हम।

— Anubhav Sinha (@anubhavsinha) April 29, 2020
My dear friend Irfaan. You fought and fought and fought. I will always be proud of you.. we shall meet again.. condolences to Sutapa and Babil.. you too fought, Sutapa you gave everything possible in this fight. Peace and Om shanti. Irfaan Khan salute.

— Shoojit Sircar (@ShoojitSircar) April 29, 2020
Thank you for those indelible movie memories….thank you for raising the bar as an artist …thank you for enriching our Cinema….we will miss you terribly Irrfan but will always always be immensely grateful for your presence in our lives…..our cinema….we salute you🙏❤️😪

— Karan Johar (@karanjohar) April 29, 2020
Sad to learn that Irfan Khan has passed away His death is untimely in the real sense of the word He had achieved a unique status after a long struggle n great perseverance . As an actor he was a voice not some one's echo. He still had so much with in him We all will miss him .

— Javed Akhtar (@Javedakhtarjadu) April 29, 2020
We are deeply saddened by the loss of Irrfan Khan and it is heartbreaking that we won't be able to see more of him and his work.
Also, check out:
7 Flattering Ways To Style Your Basic Pair of Sneakers
Celebrity-Approved Summer Essentials For Every Girl Out There