We all love ourselves some posh drama. And thanks to Zara's makeup line, we do not have to worry about price tags anymore! The global brand has just dropped its gorgeous makeup collection in India and surprisingly, it will not make a hole in your pocket.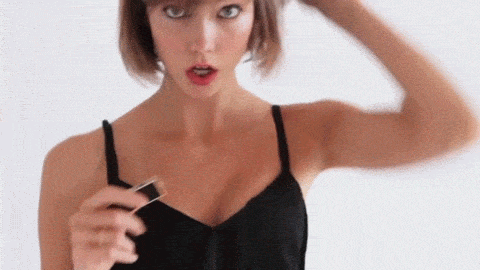 With all products priced under Rs. 1000, Zara's brand-new makeup line in India is creating quite a buzz among the beauty junkies and well, it is worth it! Truth be told, the collection is not exhaustive as the brand has only launched lipsticks, lip liners, and multipurpose liquid shimmers.
While we wait for Zara to drop more amazing goodies our way, here is the entire collection you should be stuffing your makeup kit with!
The Matte We All Deserve – Zara Hi Matte M08
For the women who want to do way with all the gloss, the Zara Hi Matte range is their best bet. Well, finding the ideal matte lipstick is hard work. It has to stay on for as long as you want, make your lips pop and let you experience the perfect pout.
With Zara's brand new ultra-matte liquid lipstick, everything is possible at your preferred price range.
The daring purple shade looks breath-taking and the product comes enriched with argan and vitamin E to deliver a long-lasting finish with one single stroke! Get yours today!
Price: Rs. 790 ONLY!
Multi-purpose Makeup in the House – Zara Jumbo Jet J01
The Zara Jumbo Jet J01 Satin Jumbo Crayon is a blessing for the women who love multitaskers in their makeup collection. A super-high pigment satin lipstick, beauty experts are going crazy over this Jumbo Jet Crayon that can be repurposed well enough.
Use this satin, glossy and nude shade as your highlighter, blush, and eyeshadow and see the magic it unfolds. Get this 3-in-1 product at a range you cannot fathom!
Price: Rs. 790
Zara Makeup Line's Bossy Red – Zara Ultimatte UM17
The perfect flaming red shade for the boss woman in you! The Zara Ultimatte UM17 shade looks powerful and dominant and is sure to go perfectly with every skin tone. The product comes loaded with heavy pigmented formulae and promises a high color pay-off that will last all day long.
Zara's Ultimatte range cares about your lips. It is enriched with essential vitamin E that ensures hydration and protection of your pout. The velvety-matte product feels comfortable and does not dry up to make your lips look flaky. What's more? You get a stunning shade at a budget-friendly price.
Price: Rs. 990 
Bid Adieu to Boring Shades – Zara Ultimatte UM18 and UM12
Zara's Ultimatte velvety-matte lipstick range is not just limited to one glamourous red hue.  Get a range of hues from red to dark violet to satin purple, all well-within your price range to get a pout full of sass.
The satin purple and dark matte shade is a great break from the usual red and pink. It looks sophisticated and unique which is what makes it a must-have for your makeup collection.
It's lightweight and also comes enriched with antioxidant vitamin E to fight flaky lips and promote hydration. Also, is this the same lip shade Aishwarya Rai Bachchan wore to Cannes that created such a huge buzz?
Price: Rs. 990
Get Your Lips in Line With the Zara Makeup Line – Zara Line It Up Range
Be it for attaining a fuller pout or just managing your OCD, the good ol' lip liner is a blessing for the women who want their lips brighter and plumper.
Zara makeup's Line It Up range is super affordable which makes it a must-have for women who want posh and perfect makeup which does not pinch the pocket too hard.
The Line It Up L05 1 GR is made with a creamy formula and is an amazing nude shade that glides perfectly over the line of your lips, creating an illusion of defined, fuller lips. This range has a lot of other shades too that can help you uplift your makeup based on your skin tone and preferences.
Price: Rs. 490 ONLY
To Line or Not to Line – Zara Line It Up L11 1 GR
What is the purpose of white lip liners anyway? This is a question that beauty beginners always tend to look for on the internet. Well, clear lip liners are nothing but your lipstick's best friend. By using it as a primer, line and fill in your lips with the product to ensure that your lipstick stays on for a longer time.
The Zara Line It Up L11 1 GR is the most affordable clear lip liner that you can invest in. It helps to make your lipstick glide smoothly and is the perfect nude touch to create fuller, brighter lips.
Price: Rs. 490
Your Lips Love the Metallic Shine – Zara Ultimatte Metallic Range
Bless your lips with the metallic shine that it so well deserves. The Zara Ultimatte range is not just about the velvety-matte products but it also has two beautiful shades for the women who love matte but also want some much-needed glitter.
Get yourself the Bronze shade – Zara Ultimatte MM02 which is lightweight and comfortable to sport all day long. The lipstick is rich, creamy and shiny with a great color hue that flatters all Indian skin tones.
The Raspberry shade – Zara Ultimatte MM01 is a great buy too with its ultra-shiny effect that can create a lethal combination with a smokey eye look. The Zara Ultimatte Mettalic Range products come enriched with antioxidant vitamin E that ensures hydration, protection and a smooth gliding effect.
Price: Rs. 990
All Product Image Credit – ZARA India
Posh makeup can cost a great deal of money. With Zara's new makeup line in India, the affordability issue seems to resolve itself! The products start at Rs. 490 only which makes this collection the most budget-friendly as it can get. Expensive makeup does not necessarily mean that it is the best and this collection is the case in point! Go splurge yourself in the best new makeup line in town!
Read more about budget-friendly makeup here – Pick your Perfect Match: Top 10 Budget-Friendly BB Cream
Best Budget-Friendly Mascaras To Bless Your Makeup Kit
Keep following Marsplay for more style inspiration and makeup hacks.