Fashion videos are the most consumed on YouTube and other social media platforms after cat videos, as clearly shown in this graph from Google Trends.
We wish we could beat the popularity of cat videos!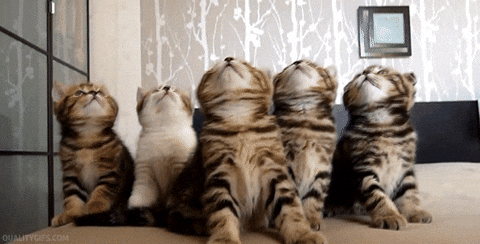 Many famous influencers like Komal Pandey and Kritika Khurana started just by posting pictures on Instagram but gradually set their foot into making fashion videos.
Guess what? It took their popularity to the sky from that particular point.
I suggest if you are a fashion influencer, then you have to whirl different things related to your field. You cannot confine yourself to just photographs. Where a picture only shows how the dress looks, a 3-minute video can explain how to wear and carry it with style.
This is because of the reason that video helps to connect directly with your followers and influence them 3x more. A various study has shown that videos are more relatable as compared to photographs. This is also a terrific way to get high interaction and visibility on your profile.
These days with the advent of social apps like Instagram, Chanel, Marsplay, Tik Tok, etc. fashion enthusiasts love watching short fashion and beauty videos. Since Marsplay has also launched its video feature, we are going to discuss how to create and upload videos.
First of all, you should know that you don't actually need a foundation degree, but it's crucial that you show commitment and determination for this.
You need to know various apps for shooting and editing the videos. Along with it, you must pick up your skills in using those apps. So, let's discuss the required skills.
Skills Required for making Fashion Videos
The skills that you should be having for making such videos are:
a keen eye for detail and a critical mind
creativity and a passionate interest in video making and editing
patience and concentration
a high level of self-motivation, commitment, and dedication
communication skills, both written and oral
You have to be regular which will help in maintaining the interest of your viewers
But sometimes it feels like you keep on making the videos but it's not getting many views and likes as you may have thought. Truly, this may get a little frustrating! For this, you need to know:
What is a Good vs Bad Fashion Video?
If you want to create trending video on social media, then you must understand the difference between a good video and bad video.
Let's check the difference between both through this table:
| | |
| --- | --- |
| Good Video | Bad Video |
| Quality is superb | Hazy video |
| Background music is the latest, entertaining, and not covering your voice | Music is too loud to understand your voice |
| Video editing is excellent | Poor video editing |
| Catch the viewer's attention | Lack viewer's attention |
| Relevant information with solutions | Vague information |
| Lighting is appropriate | Dull video |
| Frame captured is correct | Incorrect frame captured |
| Still Camera | Shaky camera |
Fashion Video Making Apps for 2019
You are wrong if you thought that you need advanced technical tools or software to make videos. You just need these cool, simple, and free apps to make videos for your social media. With these apps, you can make your videos to perfection and upload it on Facebook, Instagram, Twitter, or YouTube, Marsplay, etc.
Quik: Quik is another smart way to create excellent videos. It is fast and free. The best thing about Quik is that it comes with automatic video creation capabilities. You can crop videos, add effects, texts, and quickly sync everything to the beat of any music.
VivaVideo: The app is thoughtfully designed to help you create professional looking videos directly from your phone. You can choose from hundreds of effects that range from stickers and filters to animated clips and subtitles. It has an inbuilt slow motion video maker and slideshow maker. The essential functions of cutting and pasting videos, trimming, merging clips, etc. can be easily operated.
Boomerang: Instagram has several spin-off apps, including Hyperlapse and Layout. But Boomerang is very inventive: it shoots 10 photos quickly from your front or rear camera, then turns them into a GIF-like looping clip.
Vine
PowerDirector Mobile
Fashion Videos Editing Tools
There are various apps you can use for editing the videos. These apps are a great way to make videos look glossy and professional with minimal training or kit.
LumaFusion (iOS): It's incredibly feature-rich, offering insert/overwrite capability, keyframing, color correction, a fully featured audio mixer; lossless export, support for vertical video, advanced title creation tools and more.
KineMaster (Android): It is a top-notch, pro-level video editing app for Android. Supporting multiple layers of video, images, and text, as well as multi-track audio, it enables you to trim video clips.
Similar Apps are iMovie (iOS), FilmoraGo (Android), Adobe Premiere Clip (iOS and Android), Apple Clips (iOS), Filmmaker Pro (iOS), Power Director (Android), Splice (iOS).
Advantages of Making Self Videos
Why you should learn to make and edit the videos by yourself?
You don't have to rely on photographers and video editors for getting your work done. Sometimes, your deadline gets crossed due to the delay from their side. The whole planning you made for the week goes into vain because of such setback.
You have to pay a fancy amount to videographers and video editors. If you have just started your career into fashion blogging, you can't afford to pay an arm and a leg for each video. Therefore, you can save your money at the initial stage of your career.
Sometimes, it gets challenging to match the vision with others. You can work on your video according to your vision and what you want out of it.
Also, uploading videos on platforms like Instagram, Marsplay, Youtube, etc. will increase the chances of you getting more brand collaborations.
Video content is less curated in the fashion field, therefore, are more chances of videos getting viral.
We know that it's never been easier to shoot your own short film. So, here are some extra tips for you guys:
TIP:
Apart from these apps, if you're filming alone, a tripod and viewfinder are perfectly handy.
Plus, you should pick the right background according to your outfit and theme.
While uploading the videos on Youtube or Instagram, make sure that you write a genuine caption because the term #OOTD may sound vague. The caption or title of the video should be clear enough to your followers about what this video is.
Use the #FASHIONVIDEO hashtag on Instagram. It's always good to have some ideas planned before creating one.
Need more inspiration? Check out this video on how to style animal print outfits.
Are you going to try making fashion videos with these tools? Download the Marsplay App and check out its video feature now!