For every fashion blogger, taking great, high-quality pictures is the ultimate necessity. But its not always possible to go out in search of a suitable location or get hold of a professional photographer.
For all those times, when you are struggling with issues, these fantastic tips for doing kickass photography at home will make you believe your smartphones even more! Smartphones these days are equipped with great cameras which allow you to capture the best picture always.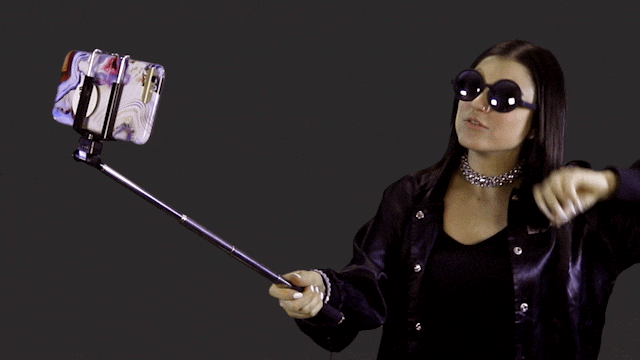 Here is a list of 10 amazing tips and tricks that will help you amp up your phone photography game, right in the comfort of your home. Also, if you are looking for inspiration to create engaging content for your blog, here are some great ideas to help you with it.
Have an Inspiration Board
The idea is to collect photos from various sites and maintaining one inspiration board. You can easily do this on Pinterest. Create a Mood Board on Pinterest and start adding pictures from the internet that are based on your Blog theme. This will help you visualize the colors, elements, and style that you would like to incorporate in your work.
You can also save photos that inspire you on Instagram or on the Marsplay App as a collection. In this way, you will never run out of ideas.
Create your own Mini Studio for a Photoshoot at Home
The key to taking great photos at home is choosing areas with aesthetic backdrops and ample natural light. You can also Do It Yourself and shoot great pictures. Here are some amazing and affordable DIY background ideas that you can use:
Tape Dried Flowers to the Wall
Tape dried flowers to the wall, instead of buying a fresh bouquet. This will make for a visually pleasing and super pretty background for fashion photoshoots. You can even use branches, leaves, or grass or even paper flowers.
For a Photoshoot at Home, put Home Appliances and Pretty Windows to Use
Get Creative with Bed sheets and Curtains
Use bedsheets with checks and patterns or pretty prints as backdrops. You can also shoot similar photos while posing in front of your window curtain!
Go for Paper Cut-Outs
Glue newspapers or magazine cut-outs to the wall for a classic photo backdrop. You can also use colorful wrapping paper or other decorative items.
TIP: The blurrier the backdrop is, the more interesting your photo will look!
When all else fails, Look for Fairy Lights
Fairy lights give a super aesthetic appeal to your photos. They come in numerous colors too. Just arrange them in your room and you are done.
Make Use of Cool Props
From umbrellas to flowers to chairs, everything you can see around you can be used as a prop. You just have to know how to pose with them perfectly. You can get clicked while reading a book, or while working on your laptop or you can simply use food as a prop.
Here is some cool and simple ideas for smart phone photography.
Apply the Rule of Thirds for a Great Photoshoot at Home
Turn on the Grid feature of your Smartphone Camera App to make use of the age-old 'Rule of Thirds' photography trick. The grid splits your photo into nine equal squares. The trick is to place the objects of interest of the image along the grid intersections. This makes the picture look more balanced and appealing to the viewer.
Embrace the negative space
'Negative Space' in a photo refers to the backdrop of the image. When you include a lot of empty space, the subject tends to stand out and look more appealing. Try to place the subject of your photo around the edges of the viewfinder to take an effective shot.
Identify Aesthetic and Clickable Spaces around your Home
Be it a park or a lake or just a street with pretty lighting, identify the places of your interest that can act as amazing backgrounds for your photos. Search for areas with lots of greenery or look for streets that have a vintage feel.
Take Creative Mirror Selfies for a Photoshoot at Home
You can never have enough mirror selfies. You don't need to depend on anyone to get clicked and also, you can easily check your body language and expressions. Whether its a laugh or a pout, your expressions can work wonders in a photo.
Make Proper Use of Editing Apps
Your photos can go from dull to attractive just by the use of proper editing. Only by adjusting the exposure of photos, you can turn a bland image into a head-turner. Use it to brighten pictures taken on a sunny day or to darken the shadows of a portrait for a dramatic look. You can add filters, tweak colors, and use the bokeh effect to make your images more pleasing to the eye.
Photo Editing Apps like PicsArt, Lightroom, Adobe Photoshop Express, and VSCO are every fashion blogger's best friend!
Tips to Make the Best out of your Smartphone Camera
Use an ample amount of natural light.
Adjust Focus – Smartphone cameras have come a long way, and with just a tap on the screen, you can manually change the focus of the camera on the subject of your photo.
Use HDR Mode – HDR brings detail out of the darkest and lightest parts of your picture and hence, makes the colors look more balanced.
Avoid Zooming in – It makes photos look grainy and pixelated. Instead, try to get a closer shot, or you can always crop the pictures later.
Avoid using Flash
Always use the back camera of your smartphone. This will give you high-quality and clear photographs.
For a perfect Photoshoot at Home, consider buying a Mobile Tripod.
Smartphones make it easy to snap images on the go. But sometimes when nobody is around, and you don't want a selfie, a Mobile Tripod can help you ensure the shot stays level and balanced.
Need some inspiration on how to click pictures without any photographer or tripod? Check this out!!
These are all the hacks to need to know to kickstart an excellent Photoshoot session at home. Do let us know in the comments if you found these useful!
Read more about social media marketing tips and tricks –
The Ultimate Cheat Sheet to Design a Great Instagram Feed
How to Write Engaging Captions on Instagram
Keep following Marsplay for more inspiration and ideas. Download the Marsplay App right now to get a dose of fashion.