Finding a perfect location for a desirable photoshoot is the most challenging thing for a fashion blogger. I have so many friends who pursue fashion blogging, and they always struggle to find suitable places for a photoshoot in Delhi. Especially when you are shooting at a place like Delhi, which is overcrowded and exposed to high pollution, it gets tough to shoot in peace.
Moreover, believe it or not, it has happened a lot of times that the people passing by stare at you like you are from some different planet. This makes the bloggers so uncomfortable that they end up getting dull images with no expressions.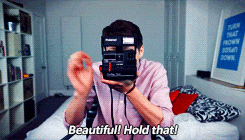 Another thing that needs the focus is the background of the pictures. We all know that the background factor matters a lot in a photograph, especially in fashion photography. And while doing a photoshoot in Delhi, you may not find an aesthetic or color-coordinated background with your outfit.
For that, we have compiled the best places for a photoshoot in Delhi for bloggers and photographers. Let us check now!
Say No to boring photographs forever!
Aravali Biodiversity Park, Gurgaon
If you are looking for a photoshoot experience at a calmer and quieter place, this is where you need to plan your next photo shoot. This place is spread over 153.7 hectares and is near Guru Dronacharya metro station. You can do your photoshoot while enjoying the view of dense forest, peacocks and other different species of flora and fauna native to Aravali hills. This place also has a pond which can be an excellent source for your photoshoot.
The best theme for your photoshoot at Aravali Biodiversity Park can be an athleisure shoot, as it has cycling and running track too.
Also, there is no entry fee here.
Lodhi Garden, Khan Market
Image credits- @peculiarframes
Lodhi Garden is situated near Khan Market in Lodhi Road of South Delhi. It can be the most exciting spot for your photoshoot amid greenery in New Delhi. This place also has a historical value so you can have a fun shoot with a reflection of history in your photographs. Plus, you will notice some beautiful flower-beds at this place which has all our heart!
Garden Of Five Senses, Saidul Ajaib
https://www.instagram.com/p/B2UevvvhdLi/?utm_source=ig_web_copy_link
Image courtesy- @navitaaa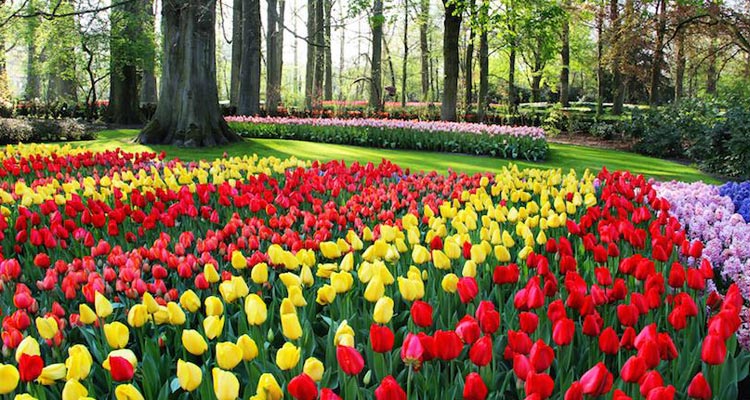 Garden of Five Senses is spread across 20 acres and is away from all the hustle-bustle of the city. This place has several exciting cafes and restaurants so you can pick a beautiful location around it and have a lively shoot.
However, the place charges for doing photography, but it's not that high so you can totally afford it. The charge range [1] according to hours and the level of photography. You can opt for the place despite these charges because you will not regret the end results.
Deer Park, Hauz Khas
Image credits- @your.girl.sara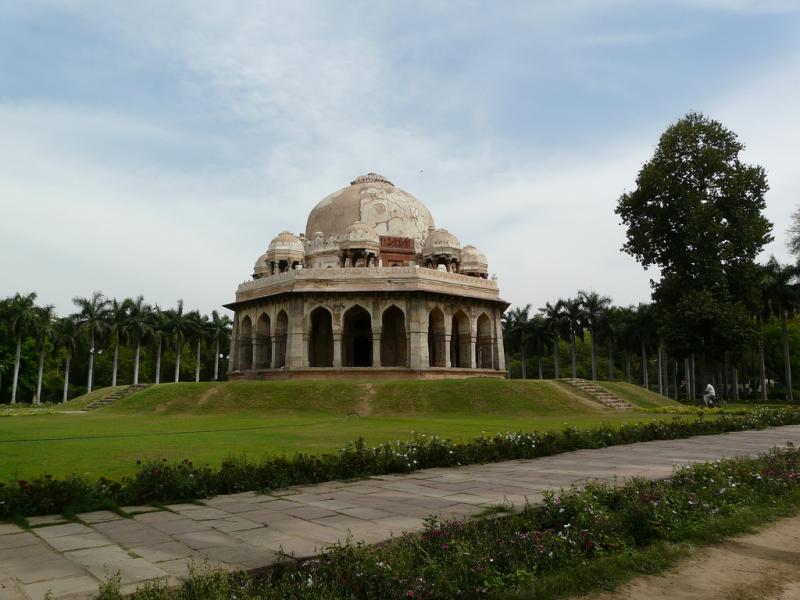 This place is most loved for its flora and fauna along with the energetic vibe of the young visitors here. You will find a high level of energy in the people coming here, which will make you feel ecstatic and will reflect in your images. Deer Park, also known as the 'Lungs of Delhi' has a lake facing tombs dating back to the 14th century.
As the name suggests, you will get to see lots of deers inside the park along with a large species of birds. Deer Park, also known as the 'Lungs of Delhi' is divided into 4 regions- Rose Garden, Deer Park, Fountain Park, and District Park.
This place is popular among bloggers and photographers because of the splendid architecture and historic relevance too.
There is no entry fee for visiting this place, and timing is from 5 am to 8 pm.
Hauz Khas Lanes/Village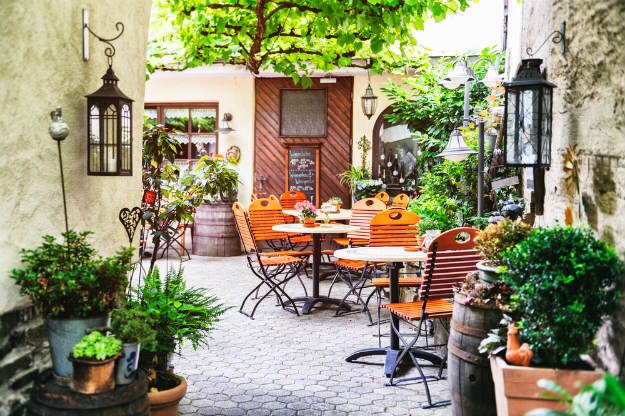 You can think of many places for a photoshoot in Delhi, and Hauz Khas is one of them. Hauz Khas is an artistic pedestrianized place mixed with galleries, fashion boutiques, and Bollywood poster shops. This place will take you by storm with its hip vibe and a lot of trendy restaurants and bars. Moreover, the lanes of this place have exciting street art which can make your images look great.
Therefore, if you are planning for a cool theme photoshoot, then Hauz Khaz lane is the best possible place to do it.
Agrasen ki Baoli, KG Marg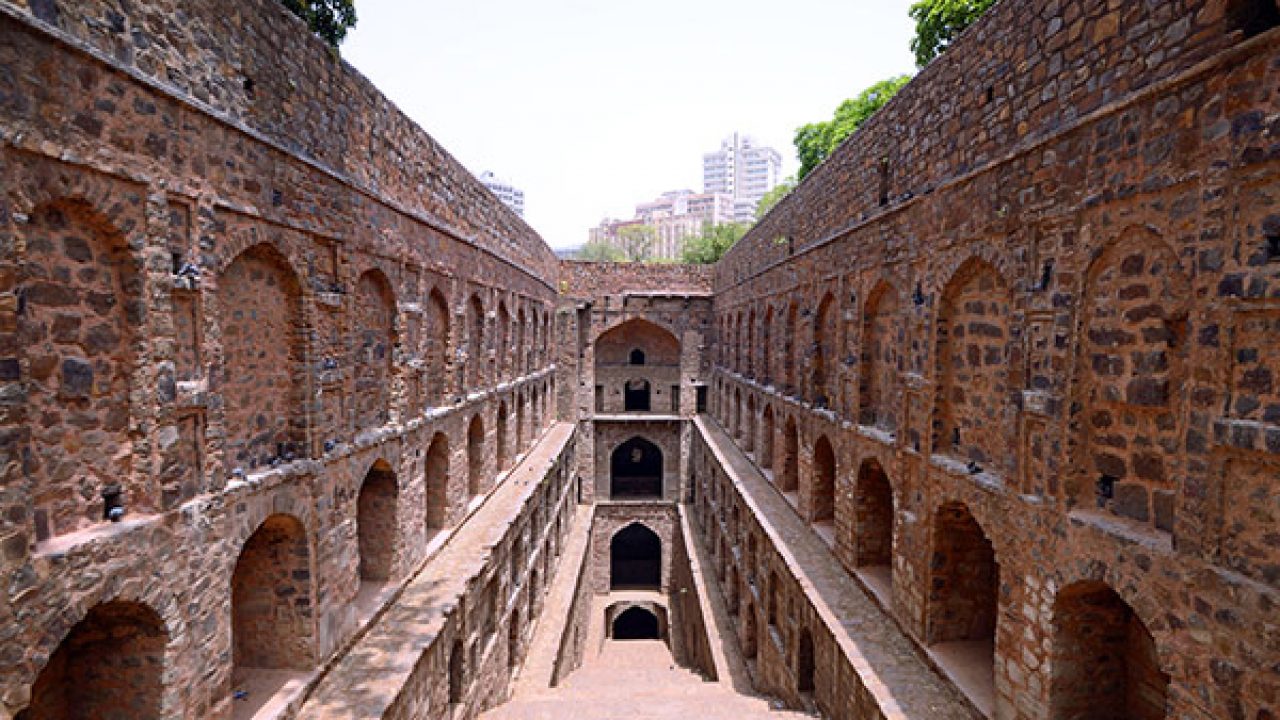 Among the best places for a photoshoot in Delhi, this place counts in the most unique ones. Agrasen ki Baoli or Ugrasen ki Baoli is one of the surviving ancient stepwells in Delhi with 108 steps. This place is an ancient water reservoir with a mosaic of different stones and rocks.
This is a quiet and serene place which will be perfect for an artistic photoshoot.
Humayun's Tomb Nizamuddin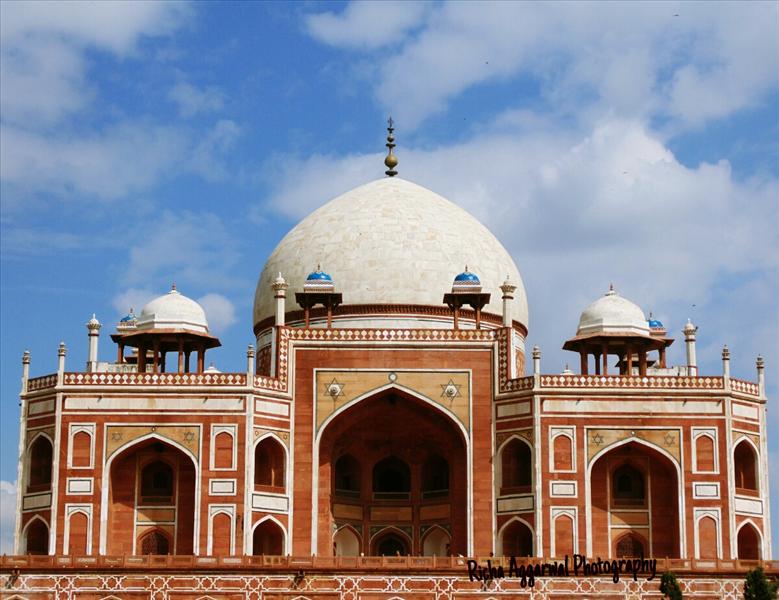 This place will leave you speechless with its magnificence. Humayun's Tomb place is often visited by bloggers and photographers to create some excellent content for their profile. The site has the authenticity of the Mughal period and has an outstanding architecture with lots of greenery.
Majnu ka Tila, Kashmiri Gate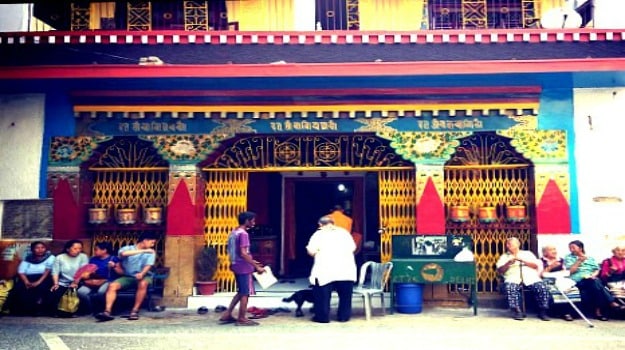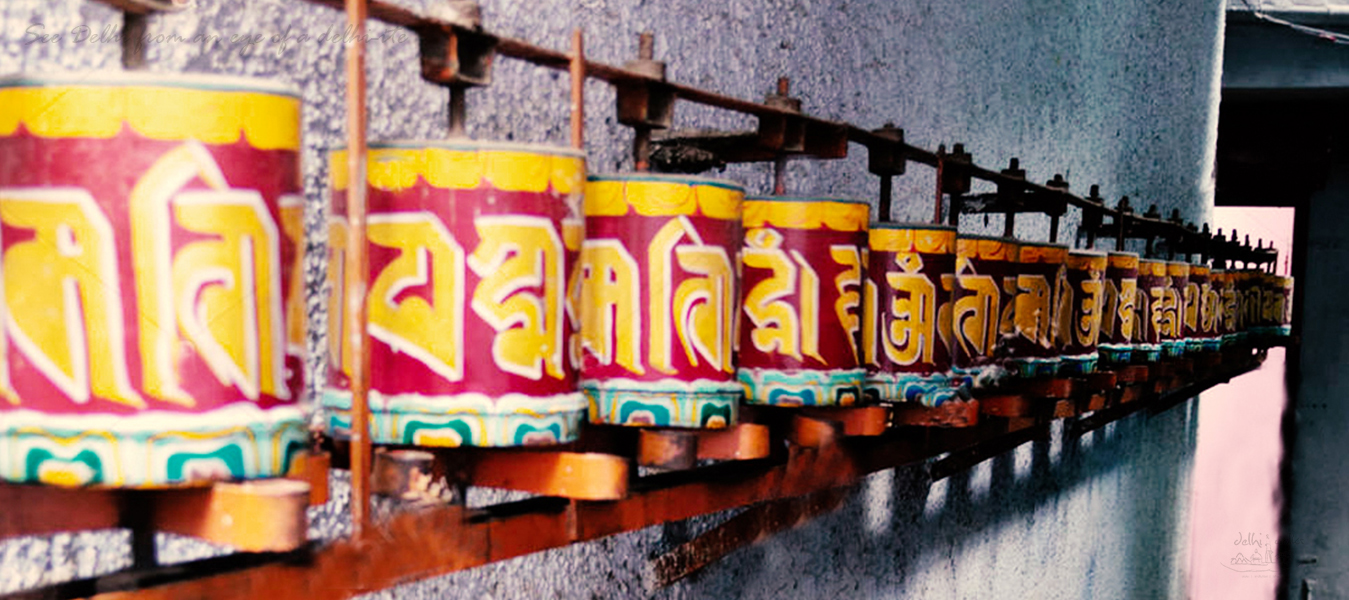 Majnu ka Tila is a place which will give your images the most unique vibes. This place has become a popular spot for tourists and college students. With its unique and vibrant vibe, this place will take your heart, and you would want to visit here over and again. Besides, you will find some authentic cafes, a small monastery, and a Buddhist temple here so you can plan your shoot accordingly.
Delhi Haat, INA
Dilli Haat has an ambiance of a traditional village market, or you can say a happening fair. This place is a treasure of handicrafts, ethnic cuisine, and Indian culture.
However, it might be difficult for you to do a proper photoshoot here especially on weekends. Therefore, it is suggested to go on weekdays as it is less crowded and you can get some fantastic clicks here. Plus, the vibes here are amazing, and you won't want to leave the place.
Champa Gali, Saket
Image credits- @uptown_me
Delhi never stops to amaze us with its fabulous places. This is one of the perfectly picturesque photoshoot locations in Delhi for doing a dreamy photoshoot. Champa Gali has become the new craze among fashion bloggers and photographers. The glitzy gallery is adorned with tinsel fairy lights, artistic decor, and cafeterias which are sure to take your pictures to another level.
Shahpur Jat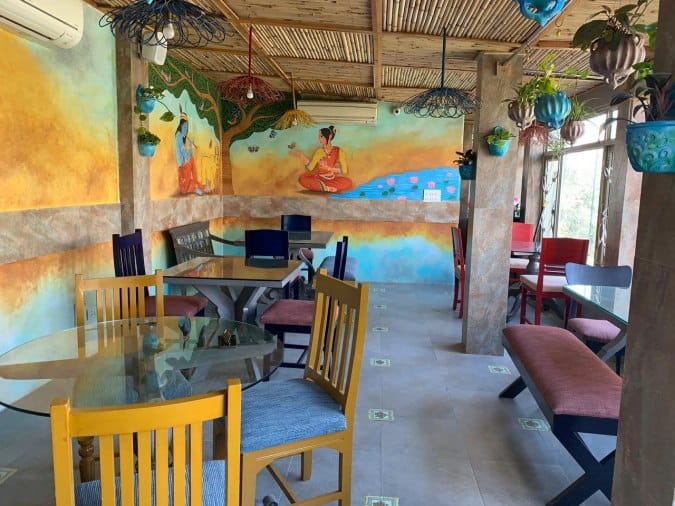 Shahpur Jat is the next prominent place for photography in Delhi. The spot has decorative wall street art where you can plan your photoshoot. You just need to keep your eyes wide open to find walls and spots apt for your shoot. Along with this, the place also has some hip cafes and restaurants where you can do your shoot by taking permission from the cafes.
Moreover, there used to be a fort in early times which is now ruined because of the residential area.  You can still find some ruins amidst the green, which can make your photographs look even better.
Tughlaqabad Fort, Tughlaqabad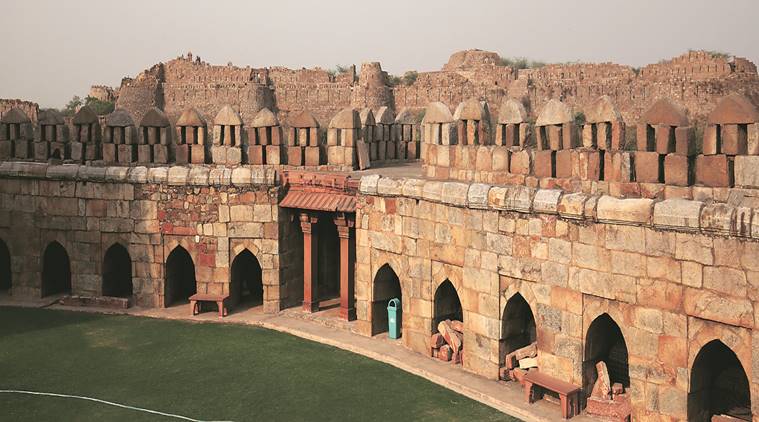 This place is famous for its architecture, history, and sightseeing. It is the best place for a photoshoot in Delhi as it has many startling spots which can give you a perfect click. It is open from 7 am to 5 pm on all days, and the entrance fee is just Rs. 5 for adults.
Lodhi Art District, Lodhi Colony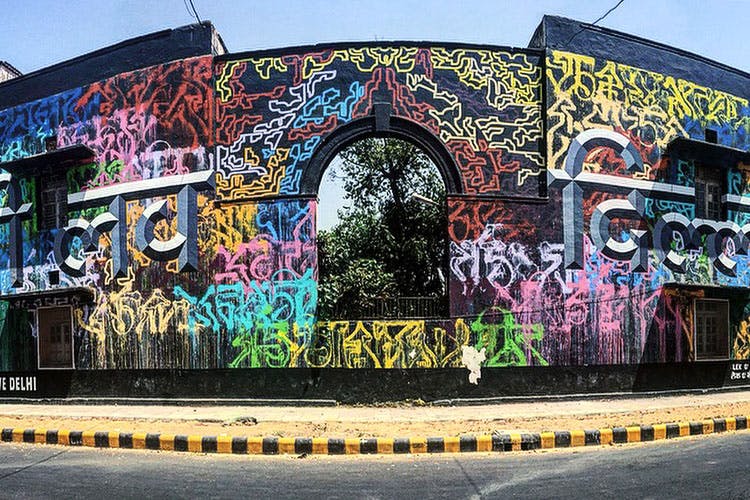 If you are looking for best places for a photoshoot in Delhi, then Lodhi Art District would be another best recommendation. 25 street artists came together from India and abroad to brighten the city with their art interventions. They completely transformed the Lodhi Colony of Delhi into India's first open public art district through their hard work. This makes it a perfect spot for clicking some Instagrammable pictures which will get you many likes.
Tihar Jail Mural, West Delhi
Tihar Jail is the largest jail in South Asia. You can see an explosion of colors, poetry, and images on this longest wall of this jail. Not only just the colours and images, but these wall arts have deep meanings too. This is sure an artistic transformation of the walls, which makes it worth visiting and getting the shoots done.
These were the best photoshoot places in Delhi. Its time to pack your stuff and make your images worth Instagram at these fascinating locations.
Make your images even more exciting with Body Shimmer. Check- Best Body Shimmer: This Season Is All About That GLOW!
Upload your images on Marsplay to win an exciting cash prize and Marsplay credits. Also, wait for our next article on Best Cafes in Delhi for Photoshoot.