Polka Dot is the style that can never fade away from any fashionistas wardrobe, and people will never be turned off with this trend. The fashion of polka dot keeps popping back, and this time also the spotted print isn't slowing down. For most of us, polka dot is a constant fashion that we do not want to restraint. However, this classic print has evolved right from its first appearance and made its way into stylish trends.
Do you also remember this print from the beloved cartoon character Minnie Mouse? However, we cannot refuse that polka dot has come a long way, and it has a high kick in today's sartorial world.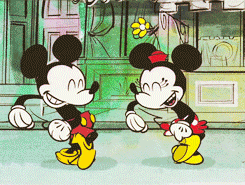 https://www.instagram.com/p/B2YyZobJNY1/?utm_source=ig_web_copy_link
From pink polka dots to bland and white polka dots we love all the options available in polka dot.
If anything, we can conclude, this season polka dot print is more versatile than it has ever been. From stylish pieces to statement accessories, the retro print is taking over in every form this season. Polka dot has become designers favorite print for runways and red carpet events. Moreover, it is a style that can be donned in any season.
So, let's check How to Wear Polka Dots in the Year 2019.
A Level Up with Ruffles
It cannot get better than a cute polka dot skirt crossed with ruffles. If you feel that, polka dot print gives kinda retro feels then you should mix it up with the latest trend to make it a level up. And what's better than ruffles? It is making this polka skirt look even cuter.
Pair a polka printed skirt with a solid top to make it look even better. Complete the look with minimal accessories like golden hoops and thin gold chain.
TIP: A trendy sling bag will lift the whole look.
Polka Dot Co-Ords
Co-ord really look trendy and when you get an option of including polka dot with co-ord, then why not? Try small polka dotted print and team it up with a stylish black sandal to make the look more particular and chic.
Polka Dot Trend in Accessories
Who said you can wear polka print in just dresses? Here, we have a perfect illustration of wearing polka dot accessories like a pro. Any fashionista would love to buy these cool red polka dot sneakers. Give a final touch by wearing a red jacket and a black choker with the whole look.
TIP: Wear polka dot accessories like shoes, earrings, bags, etc. to elevate the look.
Polka Dot Trend in a Classy Jumpsuit
We can't get enough of this stylish polka dot jumpsuit which is also a great outfit choice for summer. Polka dots are giving this jumpsuit a cute yet elegant appearance. For adding more to the look, you can go with hoop earrings and brown sandals.
Funky Look in Polka Dot
If you have been told that polka dots are just for creating retro looks, you are wrong, my friend! You can create the funky look with polka dot prints too. Pair your polka dot top with pants in a funky and bold colour like green.
Polka Dot Jeans
https://www.instagram.com/p/B2X3M9vJ3MP/
Picture credits- @kerriemburke
Mix and Match Different Size Polka Dots
This season, try a complete polka dot look. For this snazzy appearance, you can go with a subtle combination like black and white polka dots. Mix and match different sized polka dot by wearing small polka dot t-shirt with large polka dot skirt. For adding hues to the look, you can go with a red belt and sunglasses.
TIP: Wear polka dots prints with other size polka dots for a retro yet stylish look.
Or you can spruce up your look with a mixed sized polka dot printed skirt with a solid off-shoulder top.
Some points that you should follow while wearing polka dot print are as follows:
Choose bold colour accessories with neutral dresses for a modern and stylish look.
If you are mixing patterns, make sure that one pattern is larger or smaller than the other.
Polka dot prints go best with stripes, plaid, or florals.
Don't wear too many polka dots at once – i.e., no more than three different pieces of your outfit.
These were all for the polka dot trend. Do let us know in the comments below if you find these helpful.
If you want to join India's largest fashion blogger community, Download the Marsplay App. Follow us on Instagram and ping us if you want to join our Whatsapp community groups.