This 21-day lockdown is sure to drive most of us crazy. Work from home sounds good unless its the weekend and you have nothing fun to do. With everything shut down and no chance of meeting your friends, this is the best time to catch up with your watchlist. Get your binge-watching hat on and gather all the snacks as we are here with the list of the 9 best movies and series on Netflix and Amazon Prime Video to get you through this quarantine.
Some of these are brand-new and some may be a reminder of warmer, happy days! Whatever be it, let us fight this pandemic together by not leaving the couch, at all!
Guilty
Where to Watch – Netflix
Guilty is one of the latest additions to Netflix's Indian original movies. And it surely is Kiara Advani's newest masterpiece. The film hovers around a very important concept that our society needs to speak about – rape and consent. It puts forth vital questions related to victim-blaming and privilege to the apparent 'opinionated' generation. The movie is meant to trigger your emotions and even though the actors' performances might be patchy here and there, the storyline keeps up with the relevance and relatable content.
Jab We Met
Where to Watch – Amazon Prime Video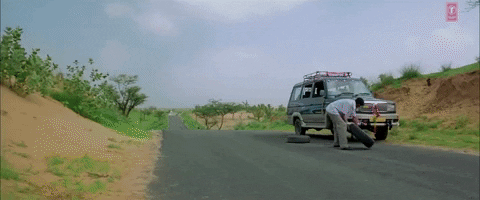 If you are feeling down after too many days of being stuck (also safe!) in your homes, this movie is a must-watch and most of you know why! One among the best feel-good Bollywood movies of the recent times, Jab We Met does justice to its 2 hours and 35 minutes screentime. Kareena Kapoor Khan's character Geet is a testimonial to all the women who are unapologetic even though they have a very normal, vulnerable side. This movie is sure to take y0u back a decade and fill you up with warmth.
Once Upon a Time in Hollywood
Where to Watch – Amazon Prime Video
For the loyal fans of Brad Pitt, Leonardo Di Caprio and Quentin Tarantino, this movie is a blessing. This movie has been earmarked as a 'love letter to the golden days of the American Tinsel Town'.  Full of phenomenal performances, this movie got Brad Pitt his Oscar and is a must-watch for the people who love a good crime thriller with power-packed drama too. Just like Tarantino's other creations, this one is sure to glue you to the screen, especially because it is based on a true story – or more like 'not based' on a true story! (You will get what we mean, once you watch!)
Little Things
Where to Watch – Netflix
All this social distancing is sure to make you miss your partner. Use this 21-days period to relive some of the best moments of your relationship by watching this amazing show called Little Things. The story draws out the life of a young couple in their 20s who go through all the modern-day challenges of love, life, and work. Be it petty fights or long-distance relationship issues, they always seem to pull it through. One among the best movies and series, this one is sure to warm your heart.
Made in Heaven
Where to Watch – Amazon Prime Video
Assuming you have not yet watched this masterpiece that stars Sobhita Dhulipala, this one will drive you crazy. The story revolves around a company of Wedding Planners, pointing out the hidden misogyny, homophobia, and privilege that exists within the walls of the country's rich and upper strata. A perfect Indian drama, it is sure to open your eyes to the blatant injustice that is happening around us every day.
Breaking Bad
Where to Watch – Netflix
For all those who appreciate art coming to life, Breaking Bad is a must-watch. This is one of the highest-rated TV shows of all time on IMDB even after it has ended. The show delivers masterpiece acting performances that you cannot stop thinking about. It talks about the transformation of a simple middle-class Chemistry teacher into a drug-making mastermind. Get ready to get hooked and absolutely fall in love with the show.
Parasite
Where to Watch – Amazon Prime Video
Parasite made history by being the first foreign-language film to receive an Oscar. It is an amazing heartwarming thriller movie. A South Korean dark comedy thriller movie, this is one of the most grappling among the best movies and series to watch in quarantine. The drama speaks about a poor family of four who con a rich family but ultimately it all ends up in a massacre. This movie is bound to have a deep impact on the state of the society we are living in, making us think about the huge gap between the rich and the poor.
Wake Up Sid
Where to Watch – Netflix
When it comes to rewatching old favorites, we cannot forget Wake Up Sid – one among the best movies and series from recent times. The world feels different and strange right now. This movie is bound to help you gain some perspective like Sid did, thanks to Aisha! Get ready with a cup of coffee for some heartwarming scenes.
Friends
Where to Watch – Netflix
Ending this list with 'The One That Suits All Our Moods', Friends is no doubt the one show that we can always fall back on. If you have already watched it 5 times, try it for the 6th. And for the Friends newbies, there is a reason why this show is still rocking since its pilot in 1995. The comedy is outdated at some parts. But we can always relate to the emotions, love and friendship that the show portrays. A must-watch to lift your mood.
Self-isolation can be tough. But this is the need of the hour. Get your Netflix and Amazon Prime Video subscriptions ready! And are your snacks ready? Let the binge-watch begin!
Read more about getting through this quarantine with Marsplay – Lightening the Mood: How Celebrities Are Dealing With Self-Quarantine
Self-Quarantine Productivity Hacks: 10 Useful Tips to Come Out Stronger From This Mess
Keep following Marsplay for more lifestyle hacks, style tips and beauty advice.