Always wanted to get your coloured, but didn't know if it would suit you? Fret not! It is always better to first color your hair at home and finalize the colour that suits you. It'll save you from the expense of getting your hair coloured at the salon. Experiment with these tips on how to color your hair at home.
From dip-dye to global to highlights, we bring you various ways to colour your hair at home.
List of Things Required:
Before starting with the process, make sure you have all the paraphernalia required to colour your hair at home.
Buy two boxes of the hair colour you want to use / Highlighting kit (if you want to highlight your hair)
Pair of Latex Gloves
Hairdresser Clips
Tail Comb
Plastic hair ties
Aluminium Foil
Hair Dryer
A Glass Bowl
Toothbrush and a brush to apply the colour with
Before starting the process it is important to choose a colour that suits you and will look good on you. Take inspiration online and research well before selecting the colour.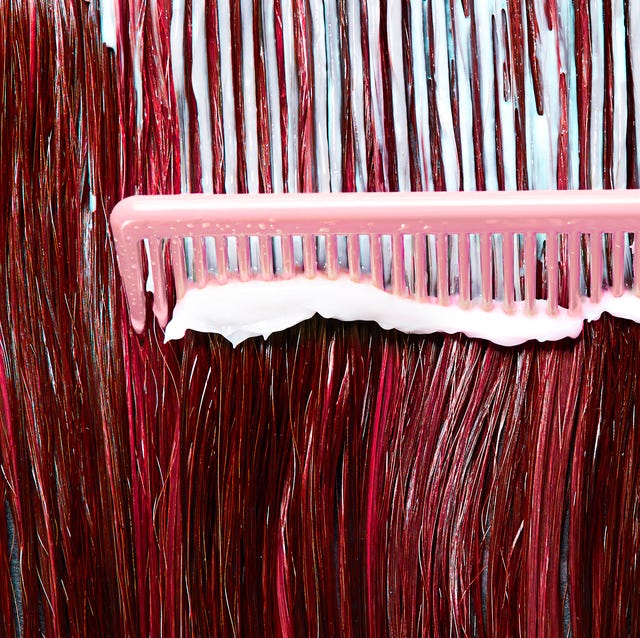 How to Dip-Dye Your Hair at Home:
Dip -dye also known as tip dying is a style of hair colouring that requires colouring of the ends of the hair.
Start by mixing the colourant and the developer in a glass bowl well.
Comb your thoroughly and free them from any detangle them.
Part your hair into small sections. Now take small parts of your hair and tie a rubber band till the length where you want to colour your hair.
Now comes the fun part. Using the hair colour brush start applying the colour to your hair. Make sure that the entire section of hair is coloured.
Now wrap that entire section of coloured hair with aluminium foil and give the colour time to settle.
Leave the colour in for about 45 minutes to an hour so that the hair takes up as much colour as possible.
Before unwrapping the foil give some heat to your coloured hair with the help of a hairdryer.
After an hour, it is time to rinse your hair until the water runs completely clear. Use cold water to wash your hair and make sure that the dye is completely removed.
After you've washed your hair use a colour protective conditioner to provide moisture and shine to our hair.
Towel dry your hair and apply a serum.
And TaDa your hair colour is done!! Style your hair accordingly and you're good to go.
How to Color Your Hair at Home Globally:
Global hair colour is when you want to colour your hair in one colour. In this, you dye your hair all over.
Colouring your hair globally is easier in comparison to other methods.
To get an even colour overall, start by applying hair colour an inch away from your scalp and apply them towards the ends. Once you are done with that, go back and cover your roots.
Wash and blow-dry your hair for a finished look.
How to Highlight Your Hair at Home:
Get that natural sun-kissed hair by highlighting your hair at home. For highlighting your hair all you need is either a highlighting brush which you usually get with the hair colour box. In case you do not have a highlighting brush you can use an old toothbrush or a mascara wand.
Start by detangling your hair and sectioning your hair into two parts. Clip the top half of your hair with a hairdresser clip.
Now dip your brush in the colour and apply the hair dye on your lower strands of hair.
Repeat the process with the other sections of your hair you want to highlight.
Make sure that the strands of hair are well covered with the color.
Leave the hair colour on for the duration of time indicated on the back of the highlighting kit.
Before washing the foil give some heat to your coloured hair with the help of a hairdryer.
Rinse your hair and wash off the colour.
Flaunt your sun-kissed highlights!!
Tips to Make Your Hair Color Last Long
Using the appropriate products
The most important step to make hair colour last long is to use the right products. By right products, we mean using a sulphate free and a colour protecting shampoo and a conditioner.
Don't Shampoo Your Hair Very Often
If you want your colour to last long, then shampoo less often. Rinsing and washing your hair on a regular basis depletes the longevity of your colour. Go for dry shampoo, instead of washing your hair.
Provide Adequate Nutrition to Your Hair
Hair tends to get dry and frizzy after colouring them. Therefore, it is advisable to oil, condition and mask them. Doing so will keep your hair hydrated and healthy.
Minimum Exposure to UV Rays
Minimize exposing your hair to direct sunlight. Wear a cap or a hat whenever you step out of the house. You can also spritz your hair with a UV protectant spray.
Avoid Using Heat Styling Tools
Avoid using heat styling tools such as a straightener or a curler to make your colour last longer. If you want to use these styling tools make sure you first use a heat protectant spray.
These were a few different ways on how to colour hair at home. Let us know in the comments section below, how your hair colour turned out!
Now that you have coloured your hair take some styling inspiration from:
How to Style Short Hair in 5 minutes with These Hairstyles
9 Long Hairstyles to Make Every Day a 'Good Hair-Day'
Have you followed us on Instagram? Also, if you want to join our largest community of fashion bloggers, click here.
Download the Marsplay App and upload your fashionable images to win exciting cash prizes and more.